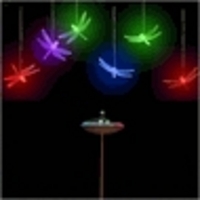 Rowland Heights, CA (Vocus) April 24, 2010
The month of April brings AffordableLed.com to the limelight once again, as the leading wholesaler of led signs introduces new products that clients can display at their beauty shops, convenience stores, restaurants, and cafes. Starting at the low price of $169.00, the new hair and beauty led signs come in a multitude of designs including multicolor nails, massage hands, facials, and skin care. Featuring multiple animation modes, the latest led signs by AffordableLed.com also boast of a one year warranty and up to 100,000 hours of operation. The hair and beauty signs for salons and spas have a low energy cost, lightweight, and are also easy to install and operate. With bright and vivid imagery, beauty shops are sure to see an increased number of customers and clients due to the led signs.
Because AffordableLed.com continuously strives to provide the latest innovations in led signs technology, the led signs wholesaler recently partnered up with MrLight.com. MrLight.com offers a wide selection of LED and electroluminescent products that are perfect for homes, restaurants, gardens, and other locations that need an ideal lighting background. AffordableLed.com, in partnership with MrLight.com, is now bringing clients led solar string lights for the low price of $99.99. Led solar string lights, made from high-impact UV resistant panel housing, are brighter and stay lit longer. Solar led lights in a variety of designs such as starburst, hummingbird, dragonfly, and teardrop are also available starting at $39.99.
Finally, AffordableLed.com is branching out from led signs to restaurant décor. Perfect for restaurants, cafes, and homes, restaurant décor from AffordableLed.com gives a feeling of warmth and comfort. Clients can choose among LED Sound Sensor Bottle Tops, LED Brick Candles, or tealights that can be used for special occasions and celebrations while also ideal for business establishments striving to provide a homey atmosphere. Topping this month's offer is a huge $20 discount on all led signs orders amounting to $100 or more. Excluding programmable message boards, business hour signs, illuminated menu boards and current sale items, customers can choose from a wide variety of products from AffordableLed.com such as led signs, open signs, neon signs, and restaurant decor.
Because AffordableLed.com promises to bring the latest innovations in led signs technology, the wholesaler of quality led signs continuously strives to bring only the best in led signs products. Sign up with AffordableLed.com's newsletter or visit the company's official blog for the latest updates in led signs and open signs technology.
About AffordableLED.com
Based in Southern California, AffordableLED.com is the leading manufacturer of indoor and outdoor LED signs. All LED signs are high quality and produced with cutting edge technology. LED signs can be customized to suit the needs of the clients. All LED signs sold have a 1 year warranty and a lower-than-market price guarantee. Press release produced by Cybertegic.com - an Internet marketing services agency that specializes in search engine optimized press release marketing (SEO marketing).
# # #