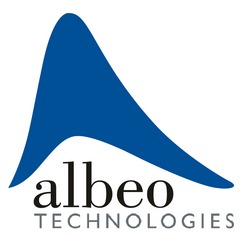 With over 7000 delivered lumens Albeo's recessed LED Troffer was more than twice as bright as the competition
Boulder, CO (Vocus) October 18, 2010
Albeo Technologies Inc., an award-winning LED lighting manufacturer, supplied their 7000 lumen T8LED Troffers to light Butte College's student center. Butte College in Oroville California is a recognized national leader in sustainability with a strategic plan that integrates curriculum, facilities, operations, transportation and student activities into an unparalleled environmental stewardship program. Butte's project required a recessed LED luminaire that could deliver the highest light levels with quality illumination and an appealing look.
"With over 7000 delivered lumens Albeo's recessed LED Troffer was more than twice as bright as the competition" said Jeff Way, of Lighting Systems in Roseville CA. "Albeo provided an LED solution that saved energy and maintenance costs without sacrificing light levels or quality."
School's have many different areas that require specialized lighting. Albeo's interior LED lighting solutions have been proven in a wide range of these applications including resident halls, student centers, class rooms, hallways, and laboratories and deliver sustainable solutions with short paybacks. Performance features include robust construction, smooth line dimming, high lumen output, high color quality, engineered optical distributions, retrofit capabilities and long lived power conversion systems.
About Albeo Technologies Inc.
Albeo manufactures high quality, long-lasting LED lighting products for commercial and industrial facilities. Albeo has won 10 independently-judged product and company awards including 5 from the US Department of Energy (DOE). Albeo's C-Series, Surface Mount, and S-Series sealed fixtures are designed for general lighting applications and deliver illumination solutions that range from 3,000 to 25,000 lumens. Other products include T8LED Conversion Kits and Troffers for retail, office and school lighting. Details for the entire product line are available on Albeo's website at http://www.albeotech.com.
###