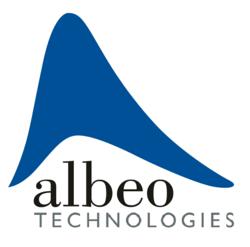 Boulder, CO (Vocus/PRWEB) February 28, 2011
Albeo Technologies Inc., an award winning manufacturer of industrial and commercial solid-state lighting systems, announces issuance of three patents covering thermal and integrated chip technology. The company is developing these technologies to lower costs and improve efficiency driving paybacks to less than one year by 2012.
"We are pleased that the USPTO has recognized our intellectual property by granting these patents," said Jeff Bisberg, Albeo's CEO. "The Albeo team is innovating with the objective of replacing high performance fluorescent and HID with LED technology. The implementation of the patented ideas deliver higher value LED lighting solutions that reduce maintenance and energy costs."
To learn more about Albeo and their products, visit the web site at http://www.albeotech.com, or speak with a sales representative at 1-866-825-5420.
Albeo Technologies, Inc. manufactures high quality, long-lasting LED lighting products for commercial and industrial facilities. Albeo has won 10 independently-judged product and company awards including 5 from the US Department of Energy (DOE). Albeo's C-Series, Surface Mount, and S-Series sealed fixtures are designed for general lighting applications. Other products include T8LED Conversion Kits and T8LED Troffers for retail, office and school lighting. Details for the entire product line are available on Albeo's website at http://www.albeotech.com.
# # #