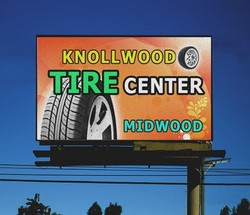 Los Angeles, CA (Vocus) September 27, 2010
Join Mega LED Technology, a trail blazing manufacturer in LED display signs, at the Specialty Graphic Imaging Association's (SGIA) annual expo in Las Vegas, NV on October 13-15, 2010. As one of the best in the business of LED sign technology, Mega LED Technology puts customer's needs first and provides reliable and efficient communication systems at the most affordable prices. Visitors are welcome to stop by their SGIA Expo booth, number 3812, and see what's new in LED sign functions and how exactly LED signs can work for business owners.
As a special courtesy from Mega LED Technology, show visitors can register for a free pass to attend the 2010 SGIA Expo. Register online and simply type in the VIP code 16405EE.
The SGIA Expo is the leading showcase for technology and innovation. The big industry mixer is a perfect opportunity to meet and speak with the industry experts in printing and imaging technology. Attendees can also take part in the educational programming. Choose from the more than twenty information sessions that highlight new markets and industry innovations. In addition, attendees get to scope out the latest in equipment and technology.
The award winning manufacturer guarantees exceptional customer service with their exceptional prices on LED sign displays. Mega LED Technology designers and engineers offer the best in technical support, always surpassing customer expectations when receiving Mega LED Technology products and services. Indoor and outdoor LED sign displays are a popular solution for local advertising, often sought out for their excellent visibility and low electrical consumption. Mega LED Technology's LED sign displays are affordable and easily edited. Moreover, Mega LED Technology offers a variety of indoor LED sign displays, outdoor LED sign displays, front serviceable LEDs, and gas prices LED signs to suit business owners' needs.
For more information on this event or for more information on Mega LED Technology, visit MegaSignInc.com, sign up with the company's newsletter or call for further details.
About Mega LED Technology
Mega LED Technology is a LED Programmable Sign manufacturer in Los Angeles, CA. Mega LED Technology strives to provide the best quality LED signs and customer services nationwide. The LED display sign company is a leading expert in LED visual solutions - manufacturing LED sign displays that are guaranteed to be the future in new media display. Mega LED Technology offers indoor LED sign displays, outdoor LED sign displays, front serviceable LEDs, and gas prices LED signs. All products come with a three year limited warranty. Press release produced by Cybertegic.com - an Internet marketing services agency that specializes in search engine optimized press release marketing (SEO marketing).
# # #