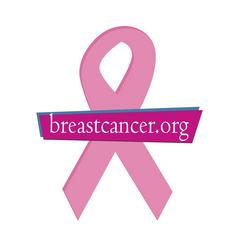 This is a great opportunity for people to do something good for the environment and help support the fight against breast cancer
(Vocus) October 10, 2007
October is National Breast Cancer Awareness Month (NBCAM) in the United States. HolidayLEDs.com, a new ecommerce company specializing in LED Christmas lights , is supporting NBCAM by donating 5% of its October sales to BreastCancer.org. "I'm glad to have an opportunity to support breast cancer awareness and BreastCancer.org. I have a wife, two daughters, and two sisters so this is important to me," said Philip C. Curtis co-owner of HolidayLEDs.com.
Breast cancer is the second most common form of cancer in women and 212,920 women will be diagnosed with breast cancer this year. Approximately 40,000 women will die of the disease this year. Because of the efforts of organizations like BreastCancer.org, the rate of new cases of breast cancer has begun to decline significantly. With over eight million visitors per year, breastcancer.org continues to be the premier Internet source for responsible, accurate medical information and visual images about breast cancer, helping patients and survivors manage their breast cancer experience with confidence.
"This is a great opportunity for people to do something good for the environment and help support the fight against breast cancer," added Curtis. LED holiday lights use an average of 90% less energy than standard incandescent lights. A recent study conducted by the Environmental Protection Agency determined that Americans consume 2.2 million kilowatt hours of electricity each year illuminating incandescent holiday lights. If Americans switched to LED Christmas lights we would save 1.8 million kilowatt hours of electricity and reduce carbon monoxide emissions by 21,000 tons.
People interested in participating in HolidayLEDs' offer can visit holidayleds.com , for more information about the offer.
For more information about this story please contact:
Philip C. Curtis
517.745.1217
phil @ holidayleds.com
http://www.holidayleds.com.
# # #