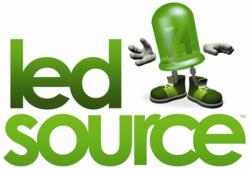 Wellington, FL (PRWEB) July 26, 2012
LED Source®, the leading LED lighting solutions provider in the U.S. and Canada and the first and only franchisor of LED lighting in North America, will be hosting a free webinar to present their franchise opportunity on Wed., July 30 at 11:00 a.m. EDT.
President and CEO Marcel Fairbairn will discuss this exciting opportunity and explain the history of the company, the growing LED market and why now is the right time to own an LED Source franchise.
"The LED lighting business is rapidly evolving and now is the right time to get involved," Fairbairn said. "This free webinar is the perfect platform to introduce individuals who are thinking of owning a franchise and looking for the next big thing."
Founded by Fairbairn in August 2005, LED Source is an international supplier of LED lighting that specializes in full-scale evaluations and retrofits through its Retrofit Division, in addition to providing consultation all the way through to supply on new projects within their Architectural and Entertainment Divisions. The company supplies LED products around the world to commercial office spaces, schools, churches, theaters, art galleries, restaurants and nightclubs, special events, residential and landscape lighting and much more. Additionally, the company launched a franchise program in October 2009 and expects to have a network of 150 franchise offices throughout North America by 2014.
Prospective franchisees are invited to attend the free webinar on the LED Source franchise opportunity and can register online. (Click Here to Register). For more information, please visit http://www.LEDsource.com.