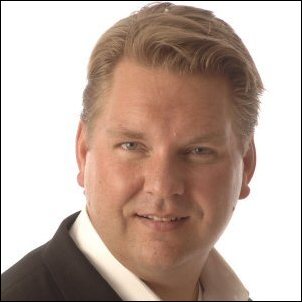 I expect the SEMC sessions to really reinforce to the DM Days audience the importance of search marketing.
New York (PRWEB) June 19, 2006
TopRank Online Marketing President Lee Odden will join a panel of search marketing experts at the Direct Marketing Association DM Days New York Conference and Expo in providing a series of recommendations ranging from search engine optimization to web analytics for a volunteer DMA member web site.
The DM Days conference will feature three days of roundtable discussions, panels, and workshops geared toward educating marketers how best to manage customer relationships.
Topics to be covered in the Search Engine Marketing Council (SEMC) program called, "Search Engine Marketing Basics and Beyond", include creating a business case for search marketing, web site evaluation, technical optimization, user-experience, content optimization, web analytics, pay per click, online pr and integrating web marketing with other media.
"This program will be an amazing opportunity for company marketers to get specific advice from some of the top search marketing experts using an actual website," says Odden. "In particular, the online public relations portion of the program will offer actionable recommendations on increasing editorial visibility online with the added benefit of improved search engine rankings."
As part of its ongoing commitment to consumers and marketers alike, the Direct Marketing Association holds the annual DM Days event to promote industry education and the dispersal of ideas and information.
"I am very much looking forward to working with some of the country's foremost search marketing experts from the DMA Search Engine Marketing Council", adds Odden, "I expect the SEMC sessions to really reinforce to the DM Days audience the importance of search marketing."
Event Details
DM Days New York Conference & Expo
When: June 20-22, 2006
Where: Jacob K. Javits Convention Center
655 West 34th Street
New York, NY 10001
Cost: 3-Day Event and Expo
$899 DMA Members
$1,099 Non-Members
Learn more or register for the event at DMA's DM Days Registration.
About the presenter
Internet marketing veteran Lee Odden is President of TopRank Online Marketing, a leading search marketing agency specializing in natural search optimization, online public relations and blog marketing. As a recognized expert on SEO and online PR, he publishes numerous articles in industry publications and is executive editor of Online Marketing Blog. Lee has been quoted in U.S. News and World Report, The Economist, DMNEWS, The Business Journal, BtoB and is a regular contributor to AllBusiness.com, WebProNews, Search Engine Guide and Lockergnome. Lee is an active member of the DMA Search Engine Marketing Council and serves on the board of directors for the Minnesota Interactive Marketing Association. He also is a frequent speaker at DMA, WebmasterWorld Pubcon and MIMA events.
###