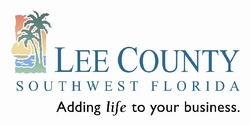 adding life to your business
Ft. Myers, FL (Vocus) February 18, 2009
At a time when tightening credit markets are limiting dollars for economic development, one Florida county has responded with a $25 million cash incentive fund that can provide significant capital for expansion and relocation.
Lee County, situated in the heart of Southwest Florida, has launched the FIRST (Financial Incentives for Recruiting Strategic Targets) Initiative as a negotiated, performance-based incentive to attract and grow high-value business projects.
The FIRST Initiative focuses on companies that:

Operate within a target industry or high-impact sector as designated by Florida law;
Create at least 75 new full-time equivalent jobs within a three-year period, paying an average wage of at least 125 percent of the Lee County annual average; and,
Make a cumulative capital investment in an amount equal to or greater than the award amount.
The Initiative is managed by the Lee County Economic Development Office (EDO), which guides businesses through the application process, evaluates proposed projects and reports recommendations to the board of county commissioners. The board makes final decisions on all incentive applications.
"In today's economy, it is rare for a local government to have the capability of offering cash incentives such as the FIRST Initiative," said James W. Moore, director of the Lee County EDO. "Through prudent planning and conservative financial management, county leaders have positioned our community to have a strong competitive advantage in the recruitment of high-value employers."
Initiative grants will be performance-based, with incentive payments based on hiring, wage and capital investment criteria. Target industries include life sciences, aviation, shared services, information technology and manufacturing among others.
The FIRST Initiative is among several local and state incentive programs offered through the EDO. Other opportunities include:
Lee County Job Opportunity Program, a cash incentive of up to $2,000 for creation of permanent full-time jobs, with additional payments for job creation within the Lee County Enterprise Zone;
Qualified Target Industry Tax Refund (QTI), a state tax refund designed to support creation of high-wage jobs in targeted high value-added industries; and,
Enterprise Zone Incentives, state tax refunds and credits paired with a local job incentive to spur capital investment and job creation in the Lee County Enterprise Zone.
For more information, contact the EDO at (800) 330-3161 or visit http://www.LeeCountyBusiness.com.
With a rapidly growing and qualified workforce, Lee County offers a multitude of assets to the business community. Easy access to Southwest Florida International Airport, a leading edge telecommunications infrastructure, no personal income tax, low corporate income tax and the nearby Florida Gulf Coast University form an optimal environment to conduct business. Lee County brings new meaning to the term, "adding life to your business," with outstanding quality of life features including world-class beaches, a wide array of recreational opportunities, eco-tourism attractions including nature preserves and wildlife refuges, an affordable cost of living, low crime rates, "A" rated public schools, and cultural diversity.
The Economic Development Office of Lee County in Southwest Florida works to attract new and diversified businesses resulting in high-wage, high-skilled jobs; retains and encourages the expansion of existing businesses and improves the overall business environment in Lee County. Lee County is a thriving business community with a highly regarded airport, significant corporate development and ample real estate opportunities. The area is attracting, retaining and growing high-value businesses with a unique blend of an outstanding business climate and superior quality of life. The county is home to eight vibrant cities … Fort Myers, Bonita Springs, Fort Myers Beach, Lehigh Acres, North Fort Myers, Cape Coral, South Fort Myers and Sanibel … and is the heart of Southwest Florida. For more information, visit http://www.leecountybusiness.com.
Contact:
Jennifer Berg
(239) 338-3161
jberg(at)leegov.com
###