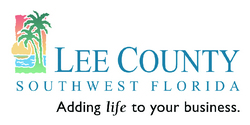 In today's economy, it is rare for a local government to have the capability of offering cash incentives such as Lee County does with its FIRST Initiative
Fort Myers, FL (Vocus) April 28, 2009
The Lee County Office of Economic Development announced today that the county and state have approved financial incentives for Gartner, Inc. (NYSE: IT) to support its expansion plans in Fort Myers, Florida. The assistance will help the company retain 346 jobs and expand its facilities to accommodate 200 new, full-time jobs over the next 5 years.
Founded in 1979, Gartner is the leading provider of research and analysis on the global information technology industry with 4000 employees worldwide. It established an office in Fort Myers in 1998. Since then, it has grown to become the company's third largest office location.
"This is an opportune time to retain high-skilled, high-wage jobs in the state, and we are pleased our assistance will enable Gartner to continue expanding its operations over the next 5 years," said Florida Governor Charlie Crist. "With its involvement in the information technology industry, Gartner represents the type of company Southwest Florida needs to attract to remain competitive in a high-tech environment."
The expansion project includes an estimated $13.5 million investment in a new 70,000 square foot class A office building. The total economic impact of the project to the community is approximately $134.2 million over five years.
As part of the project, Gartner will receive Qualified Tax Incentive (QTI) from the State of Florida and Lee County worth $800,000. Of the $800,000 in QTI incentives $640,000 or 80 percent comes from the State and the remaining 20 percent, or $160,000 match comes from the Lee County incentive program.
Gartner will also receive an additional $1,050,000 in closing funds. Of this, $700,000 will come from the State and $350,000 from Lee County. With this incentive, Gartner will be the first recipient of funds from Lee County's new $25 million incentive fund.
"In today's economy, it is rare for a local government to have the capability of offering cash incentives such as Lee County does with its FIRST Initiative," said James W. Moore, director of the Lee County EDO. "Through prudent planning and conservative financial management, county leaders have positioned our community to have a strong competitive advantage in the expansion and recruitment of high-value employers."
"Gartner is a tremendous success story of a local company that located here twelve years ago and has continued to excel, expand and bring high wage jobs to our area," said Mr. Moore.
"We very much appreciate the incentives approved by the State of Florida and Lee County and the efforts by all concerned to support our continued growth," said Gartner spokesman Lew Schwartz. "We look forward to adding new talent to our existing workforce in the local area."
Gartner is currently recruiting for new positions in sales that will be based in Fort Myers.
About the Lee County Office of Economic Development:
The Economic Development Office of Lee County in Southwest Florida works to attract new and diversified businesses resulting in high-wage, high-skilled jobs; retains and encourages the expansion of existing businesses and improves the overall business environment in Lee County. Lee County is a thriving business community with a highly regarded airport, significant corporate development and ample real estate opportunities. The area is attracting, retaining and growing high-value businesses with a unique blend of an outstanding business climate and superior quality of life. The county is home to five vibrant cities--Fort Myers, Bonita Springs, Fort Myers Beach, Cape Coral, and Sanibel--and is the heart of Southwest Florida. For more information, visit http://www.leecountybusiness.com.
About Gartner:
Gartner, Inc. (NYSE: IT) is the world's leading information technology research and advisory company. Gartner delivers the technology-related insight necessary for its clients to make the right decisions, every day. From CIOs and senior IT leaders in corporations and government agencies, to business leaders in high-tech and telecom enterprises and professional services firms, to technology investors, Gartner is the indispensable partner to 60,000 clients in 10,000 distinct organizations. Through the resources of Gartner Research, Gartner Consulting and Gartner Events, Gartner works with every client to research, analyze and interpret the business of IT within the context of their individual role. Founded in 1979, Gartner is headquartered in Stamford, Connecticut, U.S.A., and has 4,000 associates, including 1,200 research analysts and consultants in 80 countries. For more information, visit http://www.gartner.com.
###