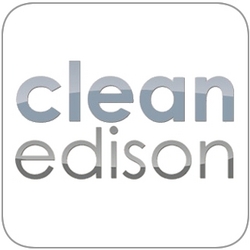 Many people view this economic downturn as a negative, but CleanEdison and our clients see this as an opportunity
New York, NY (PRWEB) July 6, 2009
CleanEdison, a national green building consulting and education provider, today announced customized corporate training to help firms prepare for the new LEED Version 3.0 Specialty requirements. CleanEdison has also expanded its public LEED Exam Prep courses __title__ CleanEdison LEED Exam Prep] to 45 cities. Obtaining the LEED AP designation gives professionals and organizations the opportunity to take advantage of the more than $8.5 billion available today in sustainable building Federal RFPs. CleanEdison helps corporations and individuals to prepare for and meet the requirements of becoming a LEED Accredited Professional (AP) as mandated by the United States Green Building Council (USGBC).
LEED Version 3.0 introduces the new LEED Green Associate (GA) accreditation, which professionals must pass before pursuing a LEED AP specialty. Individuals must meet one of three prerequisites to take the Green Associate exam - these include having previous experience supporting a LEED registered project, working in a sustainable field, or attending an education program that addresses green building principles. CleanEdison's Green Associate prep course fulfills this requirement.
Additionally, because the demand for sustainable projects has increased sharply over the past few years, the USGBC transitioned from LEED AP version 2.2 to LEED 2009 version 3.0. This latest version is a more difficult exam and emphasizes stronger requirements for buildings to obtain LEED certification. In response, CleanEdison now offers LEED exam prep courses for all LEED AP specialties, including Homes, Interior Design and Construction, Building Design and Construction, Operations and Management, and Neighborhood Development. Also, CleanEdison provides customized courses for LEED corporate clients that need to focus on a certain aspect of green building.
"Many people view this economic downturn as a negative, but CleanEdison and our clients see this as an opportunity," said Avi Yashchin, president of CleanEdison. "Sustainability is at the forefront of the United States Building industry. Organizations and professionals who are taking this time to invest in their workforce will find themselves leading the industry during the inevitable economic recovery."
Every student who attends a CleanEdison Training Program receives much more than just a class. CleanEdison furnishes students with comprehensive pre-course materials and courses are taught by highly experienced instructors who have all been through the CleanEdison Manhattan-based Instructor Training School. All instructors are LEED APs with advanced degrees in a building-related field and extensive experience in LEED project management. Also, CleanEdison provides four online practice exams, serving as a thorough and realistic simulation of the LEED AP exam, free with any CleanEdison Class through its partnership with Green Building Education Services, the industry-leading provider of online sustainable education programs.
To learn more about CleanEdison and to sign up for courses, call (888)513-3476 or visit http://www.cleanedison.com .
About CleanEdison
CleanEdison is a highly effective, award-winning and competitively priced provider of green education services and sustainability consulting and helps industry professionals obtain necessary skills and accreditation, including Leadership in Energy and Environmental Design (LEED) and Building Performance Institute (BPI). CleanEdison offers LEED exam preparation courses, energy audit training, solar training and sustainability consulting nationwide. CleanEdison is committed to education and training and offers comprehensive resources to its students, including detailed study guides, online practice exams and help desk access. Completion of CleanEdison courses and training satisfies Continuing Education Credit (CEU) requirements for major industry associations, including AIA, BOMA and USGBC.
###