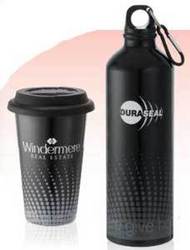 "The holiday season is a time for giving and to that end we are trying to do our part with the assistance of our customers."
Braintree, MA (PRWEB) October 15, 2010
Last month PromoManagers became the first company in the industry to announce a matching donation program in conjunction with a leading specialties supplier. The company announced changes to the program today including an increase in the rate at which donations will be made on all Leeds promotional products through the end of 2010.
PromoManagers is one of the fastest growing promotional products and embroidered apparel providers in the country and is located in Massachusetts. The company continues to enjoy steady sales growth despite an industry slump over the last couple of years. PromoManagers features Leeds branded items and beginning on 11/1/10 will double the donation rate to 2% on all items it carries from Leeds through 12/31/10. This is in addition to a matching 10% from the manufacturer on certain Hope items as found on the site.
The charitable program includes all of the brands offered by Leeds including Wenger which as recently expanded their offering to include backpacks, padfolios, bags and pens in addition to the traditional tools. Leeds and PromoManagers provide High Sierra®, Duracell®, Cutter & Buck® and JournalBooks among dozens of other brands. Company President Heather Simard said "We decided to expand the program after receiving very positive feedback from customers and suppliers. By increasing the rate at which we are donating we are demonstrating our commitment to help others in need which is particularly important given the continued fragile state of the economy." With recent headlines indicating a decrease in consumer confidence it is expected that holiday sales will not grow at the rate they had been increasing throughout the year. By increasing the rate the company feels it will help to reach the goal of providing a significant contribution to Habitat for Humanity® by January. Mrs. Simard continued "The holiday season is a time for giving and to that end we are trying to do our part with the assistance of our customers."
Also included are custom flashlights from Garrity and other leading brands. Flashlights have continued to be a popular gift around the holidays and serve the dual purpose of providing an emergency source of lighting during the cold weather season. After several difficult years for the promotional products industry sales rebounded in 2010 on strong growth across all categories. This initially caused considerable inventory problems which have slowly been improving as the year has progressed. Leeds has continued to outpace inventory levels of major competitors and is consistently among the top ranked suppliers as rated by distributors.
PromoManagers was among the first promotional products distributors to provide an open and honest shopping format that did not obscure manufacturer part numbers and names. The intention was to provide a shopping experience that allowed the customer to compare offerings among various distributors and make an informed decision. The company is also strictly against operating multiple sites designed strictly to confuse shoppers and increase rankings on the web. The company recently said "We don't believe in operating multiple websites in order to trick customers into thinking they have a choice." Through December the company is offering free setup and in most cases free shipping on orders over $550 and that includes orders as part of this program.
###