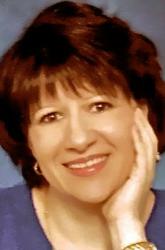 We want every woman to feel appreciated, listened to, and welcome at The Heart Link Network. - Dawn Billings, Author and Founder of The Heart Link Network.
Leesburg, Virginia (PRWEB) April 25, 2012
The Heart Link Network®, best women's networking, welcomes a new business networking group for females in Leesburg. Women's Networking Chapter Leader Irene Woods, an Independent Beauty Consultant with Arbonne International, is committed to aiding women in expanding their circle of influence, connecting with like-minded women, and creating meaningful relationships.
The Heart Link Women's Network®, winner of the 2011 and 2012 "best women's Networking" award, is intimate and welcoming. The Heart Link Network® was created to showcase small business women and their businesses for a full 3 minutes versus other networking groups who only allow their attendees to share for 30 seconds to 1 minute.
The Heart Link Women's Network® is intimate, fun, and welcoming to all women in Leesburg and surrounding areas. Professional women showcase their business for 3 full minutes during the meeting, and also have time to socialize and connect with one another.
The Heart Link Network® is committed to the success and connection of women, and is one of the largest networking organizations for females. No membership is required. The meeting fee is a nominal $25.00 and includes a light meal, reserved business-exclusive seat at the meeting, 3 minute showcase, and a roster.
Women may go to the website http://www.20175.theheartlinknetwork.com to check their business' availability and to register for the next gathering.
THE HEART LINK Women's NETWORK® was founded by Dawn L Billings, author, speaker, and architect of the Primary Colors Personality Test and the patent-pending CAPABLES Parent Tool. Dawn is also the CEO and Founder of TROVA Business Network, Heart to Heart Media, Find-Success.CO, and CharitableHeart.org. Because of her dedication to finding ways to benefit the lives of women and children, Dawn was selected as one of 15 Women of Achievement by the YWCA in Cobb County, GA., and one of the nation's 80 emerging women leaders by Oprah