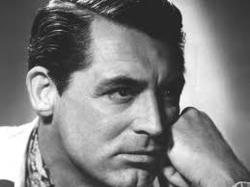 San Francisco, CA (PRWEB) January 31, 2013
Do left-handers make the best Valentines? Thelefthandstore.com announces a contest for the best "My Left-Handed Valentine" stories. The 1st Prize is a $100 gift certificate to thelefthandstore.com, with three runner-up prizes of $25 gift certificates. Entries should be emailed to leftycontest (at) gmail (dot) com by midnight on February 10, 2013.
Left-handers tend to be funny, empathetic, athletic, and creative - a great mix for a Valentine. According to Melissa Roth, whose book The Left Stuff reports that lefties are disporportionately represented among comedians (Jon Stewart, Tina Fey, Shirley MacLaine for example), psychiatrists, professional athletes (Pele, Jon McEnroe, Babe Ruth are among their ranks), as well as in a host of creative fields (Leonardo da Vinci, PIcasso, Paul McCartney, Beethoven).
An impressive number of lefties are importoant leaders. 5 out of the last 7 US Presidents have been lefties, including Obama, and a stunning roster of the world's most famous military and political leaders - including Alexander the Great, Julius Caesar, Charlemagne, and Napoleon.
Lefties can also be ultra-hot! Left-handed celebrities from Cary Grant to the ultimate left-handed couple, Angelina Jolie and Brad Pitt, have dazzled millions with their looks.
Visit Lefty's retail stores in San Francisco's Pier39, at the Marketplace in Downtown Disney in Orlando, FL, or at the Old Town Mall in Kissimmee, or on-line at thelefthandstore.com. Lefty's has Everything for the Left-Hander!