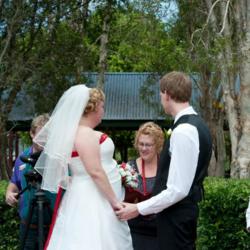 I was sitting at the foot of a large old tree which decided it was old and time to break in half and die. Steve used that
wonderful left hand to pull me out of the way before I could be injured or killed by the falling tree. Lynn Pudil
San Francisco, CA (PRWEB) February 14, 2013
Thelefthandstore.com announces the winners of its Best Left-Handed Valentine's Day Story Contest. Twelve remarkable winning stories celebrate beloved lefties of all ages.
Tales of lefty heroism range from a life-saving husband who twice rescued his wife from serious injury with his left hand to a left-handed teen who quickly learned to love 2nd hand stores and to get by on far less when her parents lost their jobs. Tales of immense love include a woman's story of her 71 year old left-handed sister's life of widely appreciated service as a nurse, left-handed newlyweds from Holland who were married by a left-handed celebrant, and right-handed parents who are humbled by their left-handed kids who quickly and good-humoredly overcome the many difficulties of negotiating a right-handed world. One lucky right-handed couple has been blessed with three left-handed children!
The winners will receive gift certificates the thelefthandstore.com. All twelve stories are posted, along with pictures, on a specially created Facebook page.
Visit Lefty's retail stores at Pier 39, San Francisco, the Marketplace at Downtown Disney at the Walt Disney World Resort in Orlando, FL, and in Old Town, Kissimmee, FL.