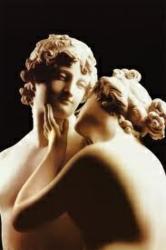 San Francisco, CA (PRWEB) January 25, 2012
Anyone in the market for a Valentine should look for a lefty. Lefties tend to have looks, brains, creativity and empathy - very important qualities in a lover. Plus, they are romantic - more emotional than strictly rational. Warm and funny (many comedians are lefty), musical, and spatially perceptive, left-handers can provide the ideal complement to a less emotional, logical, right-handed mate.
Lefties can be very physical - from top left-handed athletes to left-handed performers and comedians, lefties communicate with and understand nuances of movement and gesture better than many right-handers. Often more visual than analytical, many lefties rely on facial and bodily cues to read what's going on around them, as well as what other people intend. Similarly, they communicate eloquently with body language - through expression, eye contact, even through musical instruments. The ranks of both comedians and psychiatrists, as well as baseball pitchers and tennis players, are famously loaded with lefties.
Even more crucial than physical attraction and enjoyable companionship, the most basic and ancient requirement in a mate is that they be a good provider. Its no accident that a great number of world leaders are now, and have been since the time of lefty Alexander the Great, left-handers. As Melissa Roth explains the The Left Stuff, left-handers have a spatio-temporal understanding rooted in a more developed right hemisphere of the brain, that has led to higher than average representation among world leaders. From Emperor Julius Caesar to President Barack Obama, Napoleon to Netanyahu, left-handers have literally ruled the world. These leaders can both see the results of strategies as they play out in the future, and project the vision needed to lead.
Film-makers and artists, performers and presidents, movie stars and geniuses (like Albert Einstein and Leonardo da Vinci), lefties are not often shy. Though their numbers are small, their influence is mighty. Right-handers especially look for a lefty to be their Valentine, and keep life interesting.
Lefties and their Valentines can find an extensive selection of Valentine's Day gifts for lefties at Lefty's in Pier 39, San Francisco, in the Marketplace at Downtown Disney, Walt Disney World Resorts, Orlando, and at Old Town Kissimmee, FL, and, of course, on-line at http://www.thelefthandstore.com.
###