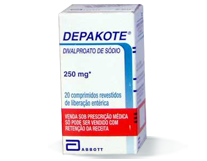 "There is an increased risk of neural tube defects...other major birth defects, such as craniofacial defects (abnormally formed face and skull enclosing the brain) and cardiovascular malformations (abnormall
(PRWEB) April 20, 2011
The Consumer Justice Foundation provides information and outlets for help for consumers who are experiencing legal problems with insurance companies, large corporations and pharmaceutical companies hereby announces the release of a new and specific legal resource designed to provide information and a pathway to legal help with Depakotelaw.com. This resource will provide information regarding the uses for Depakote, the alleged Depakote birth defects associated with the use of this drug during pregnancy, and will provide a connection to Depakote attorneys for those women who have suffered as a result of what they believe are Depakote side effects.
Depakote is a pharmaceutical medication that's prescribed for people who suffer from different seizure disorders that include epilepsy, migraine headaches and the manic episodes associated with bipolar disorder. It is manufactured by Abbott Laboratories and has been available on the American market for more than 25 years.
Over time, different allegations regarding Depakote birth defects ("FDA's MedWatch Safety Alerts: December 2009", fda.gov) have surfaced. These alleged Depakote side effects have included the tendency for women who used Depakote while pregnant to have children who were born with birth defects that have included spina bifida, cleft palate, atrial septal defects (heart malformations), and other serious medical conditions("Birth Defects Linked to Valproic Acid," WebMD Health News, June 9, 2010).
As a result of these allegations of Depakote side effects and because of the data mined from several studies, the United States Food and Drug Administration, or FDA has classified Depakote as a Category D pregnancy drug, stating "There is an increased risk of neural tube defects, such as defects of the brain and spinal cord, and other major birth defects, such as craniofacial defects (abnormally formed face and skull enclosing the brain) and cardiovascular malformations (abnormally formed heart or blood vessels), in babies exposed to valproate sodium and related products during pregnancy" ("Birth Defects Related to Depakote and Similar Drugs", fda.gov, December 2009). Category D pregnancy drugs, according to the FDA are medications whereby:
"There is positive evidence of human fetal risk based on adverse reaction data from investigational or marketing experience or studies in humans, BUT the potential benefits from the use of the drug in pregnant women may be acceptable despite its potential risks."
Experienced Depakote lawyers can help mothers who have given birth to children with birth defects and suspect Depakote use to be the cause. There are many expenses and hardships that go along with taking care of a child born with spina bifida, cleft palate, heart defects, or skeletal malformations. Depakote attorneys can help extract compensation for these injuries to provide better care for children unknowingly affected by antiepileptic medication. Depakote lawsuits (St. Clair County Circuit Court Case No. 10-L-651) have already been filed by more than a dozen mothers across the United States, claiming that Depakote caused birth defects in their children.
About the Consumer Justice Foundation:
The Consumer Justice Foundation is an online resource that provides useful information to consumers who need help handling problems with entities that include large corporations, including insurance companies and pharmaceutical companies, and one of the main functions of this resource is to help victims of pharmaceutical negligence so that they can obtain helpful information regarding their situation and information regarding how those who have been harmed can obtain legal help if necessary.
###