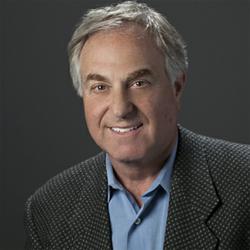 Website visitors expect to be able to like, share, and contribute content including comments, photos, or articles in a natural and intuitive way.
Las Vegas, NV (PRWEB) April 08, 2013
Duo Consulting will showcase the benefits of social websites to law firms at the annual Legal Marketing Association Conference, April 8 – 10. Building on its strength developing Enterprise Social Networks (ESNs), Duo's Law Firm Internet Marketing strategist Sonny Cohen will emphasize the importance of the social web specifically with law firm alumni websites and law firm intranets.
Social websites are platforms that promote engagement and collaboration. According to Cohen, "It used to be that a static website was one whose content couldn't be easily managed. Today a static website is one with which the site visitor can't be actively engaged. Site visitors expect to be able to like, share, and contribute original content including comments, photos, or articles on a site in a natural and intuitive way."
Duo recognizes the opportunities that exist for law firms to embrace social websites. The entire premise of these alumni sites is for firm lawyers to create and sustain relationships with their colleagues when they choose to go in-house or to firms with complementary services. Additionally socially enabled firm intranets enhance collaboration and facilitate identifying internal legal resources and matter experience as well as discovering business connections and networks.
Duo Consulting will be featuring Enterprise Social Networks and Alumni Websites at its exhibit at the Legal Marketing Association. Cohen will be onsite and scheduling individual consultations.
About the Legal Marketing Association
The Legal Marketing Association is a not-for-profit organization dedicated to serving the needs and maintaining the professional standards of the men and women involved in marketing within the legal profession. Their Annual Conference is the preeminent event for legal marketing, client relationship management and business development.
About Duo Consulting
Duo Consulting is dedicated to changing the way organizations market and communicate online. The agency designs and develops digital marketing and enterprise social platforms using the Drupal open-source CMS. They believe in outstanding user experiences, content marketing and responsive design. Their web solutions attract and engage, encourage collaboration, and improve the way organizational knowledge is managed and acquired.