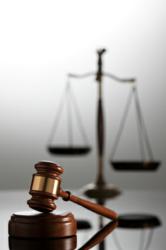 (PRWEB) November 23, 2011
TaurusQuest was one of the key sponsors of the "Global LPO (Legal Process Outsourcing) Conference 2011 – Buyers and Vendors Meet" held between October 5th and 6th 2011, in Los Angeles, USA. The two day conference focused on Legal Process Outsourcing and Intellectual Property Outsourcing and attracted legal experts from corporations, law firms and legal process outsourcing service providers.
The Global LPO Conference 2011 aims at providing a common platform for buyers and vendors to share their knowledge and experiences; to understand the best practices in LPO industry and to focus on the trends and challenges faced in legal process outsourcing. The conference had distinguished speakers covering themes such as "The emerging changes in LPO" and "Redesigning the modern global law firm" etc.
TaurusQuest showcased its legal process outsourcing offerings which include contract management, litigation support, legal research and intellectual property services, to law firms and in-house counsels.
Participants were able to acquire better insight into the changing market dynamics and evolution of innovative, flexible and cost effective delivery models offering better value to customers.
TaurusQuest counts several law firms in United States as its clients and has been providing legal process management services to law firms and in house corporate counsels for more than five years especially in the "easy to outsource" paralegal services relating to management of contracts, litigation support and trade mark searches/defense.
"We have been managing back office legal processes for law firms and corporate legal departments for several years. The Global LPO conference was a great platform, not only for new learning but also for interacting with a wide spectrum of lawyers from business enterprises and law firms. The conference was a useful forum to dispel a few myths surrounding outsourcing of legal processes. The main benefit of outsourcing is improvement in turnaround time and improvement in quality. Lower cost is an incidental gain. The improvement in quality stems from the processes being managed by lawyers (as against paralegal workers) in India," said Jebez S Erickson, Manager, Business Development at TaurusQuest.
About TaurusQuest: TaurusQuest Services Private Limited is a provider of outsourced management of business processes in accounting and legal services since 2005. TaurusQuest and its subsidiary DataTracks are leaders in converting financial statements into XBRL and iXBRL formats for regulatory filings worldwide. TaurusQuest has two delivery centers in Chennai and offices in New York and London.
# # #