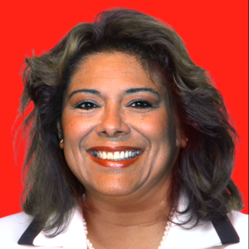 Know the PROs and CONs to a legal separation
Santa Ana, California (PRWEB) April 15, 2013
California Divorce Lawyer Bettina Yanez launches a video on "Legal Separation" and explains how it differs from a Divorce. The Legal separation attorney in Orange County California states reasons why one would elect to obtain a Legal Separation.
The California Family Law Specialist Bettina Yanez, states that a "dissolution of marriage" a.k.a. "Divorce" is not the only way to terminate a marriage in California.
The attorney explains that a legal separation is another way to dissolve a marriage. There are many reasons why someone would opt to pursue a legal separation verses other methods of terminating the marriage.
Some reasons include, but are not limited to the following:

Maintains the marriage in name
No residence requirements needed
Religious beliefs
Health insurance plans
Marriage status benefits - IRS/tax returns
Lessen ones liability due to their spouses acts (DUI, Drug Issues… etc.)
Those seeking a legal separation should know the case, will still need to go through the court process.
After the court grants a final judgment for a legal separation, the parties no longer have the responsibilities that married couples share. Their community assets are now divided and no future accumulation of property or joint liabilities should continue. (However, unforeseen matters may creep up that will need to be addressed)
Those seeking to get married again, they must understand, in the eyes of the law the couples are still married; therefore, they CANNOT REMARRY until they divorce.
The divorce expert explains that for this reason couples must think their options thoroughly before electing to proceed with a legal separation. For instance, a couple is granted a Legal Separation, then the following year one of the parties meets someone special; falls in love and wishes to remarry. At this point the individual will need to revisit the legal system and file for a divorce. In other words it's like going through the legal system twice.
The Certified Family Law Specialist Bettina Yanez recommends, one first consult with a family law attorney in order to help one weigh the options. Everyone's situation is different; therefore, a cookie cutter approach will not work. Many family law attorneys offer a free consultation. The consultation will help in deciding which approach is best.
The abogados de divorcio in Orange County are bilingual and launched a Spanish website dedicated to assist the Hispanic community.
About: Bettina Yanez & The Family Law Offices of Yanez & Associates
Yanez & Associates is a California Family Law & Divorce Firm that handles a wide variety of family law cases such as, divorce, contested child custody, child support, child visitation, spousal support/alimony, domestic violence/abuse, paternity, mediation, restraining orders, modification, prenuptial agreements, annulments, legal separations; property division/settlements. The founding attorney Bettina Yanez is a California Certified Family Law Specialist serving the communities of Orange County, Los Angeles County and parts of Riverside County, California.
Additionally, the firm provides legal assistance to individuals in cases involving juvenile defense, juvenile delinquency and expungements. To learn more about the Family Law Offices of Yanez & Associates call (714) 971-8000 or use the family law online contact form.