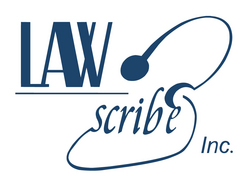 Getting selected to the Global Outsourcing 100 shows these companies came out on top following a rigorous application process and unbiased competition judged by an independent panel of recognized industry leaders in www.law-scribe.com [outsourcing]
Los Angeles, CA (PRWEB) February 25, 2008 –
LawScribe, Inc. based in Los Angeles, with offices in New York and Gurgaon, India, announced today that the company had been recognized as one of the International Association of Outsourcing Professionals' (IAOP) 2008 Global Outsourcing 100. The 2008 Global Outsourcing 100 recognizes the world's best outsourcing service providers and is based on applications received and evaluated by an independent judges' panel.
"Getting selected to the Global Outsourcing 100 shows these companies came out on top following a rigorous application process and unbiased competition judged by an independent panel of recognized industry leaders in outsourcing," says Jagdish Dalal, Managing Director, Thought Leadership, IAOP and chairman of the judges' panel. "Businesses should carefully consider these outsourcing leaders named on the Global Outsourcing 100 during their selection and due diligence process."
"This recognition is due in major part to the fantastic performance of our attorneys, engineers, law clerks and support staff both in India and the U.S. I want to take this opportunity to acknowledge and thank them for all of their dedication and hard work to date. Our employees have built up an unrivalled domain expertise in the four years since the company's formation," says Kunoor Chopra, LawScribe's President and CEO.
Mark Ross, U.K. solicitor and LawScribe Director adds, "At LawScribe we strive to be at the forefront of the legal process outsourcing industry, taking responsibility for developing new initiatives and setting the standards for others to follow. Our recognition as one of the world's 100 best outsourcing companies is evidence of the thought leadership and commitment shown to the development of the legal outsourcing industry as well as the consistently high quality legal support services we provide to our clients."
About LawScribe
LawScribe is one of the world's leading legal process outsourcing companies offering innovative, offshore legal support to law firms, corporate legal departments and legal organizations. Services include litigation support and document review, corporate contract drafting and review, intellectual property solutions and back-office support. LawScribe's senior management team includes attorneys from leading U.S. and U.K. law firms. For more information visit http://www.law-scribe.com or email Mark Ross at mross@law-scribe.com.
About The Global Outsourcing 100
The Global Outsourcing 100, produced annually by the International Association of Outsourcing Professionals (IAOP), is devoted to featuring the best of today's leading outsourcing service providers and tomorrow's rising stars. Along with its publication by IAOP, the list appears each year in FORTUNE® magazine in the special advertising section produced by IAOP. Companies must demonstrate excellence in categories such as size and growth, customer experience, depth and breadth of competencies, and management capabilities. Because of the rigorous application and judging process employed, The Global Outsourcing 100 defines the standard for excellence in outsourcing service delivery.
###