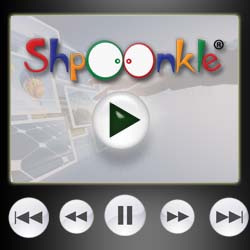 When faced with a legal issue, consumers want access to immediate information and help.
Miami, FL (PRWEB) June 19, 2012
The Lawyers Video Studio and Shpoonkle are pleased to announce their combined efforts to help consumers learn how the legal process works throughout the United States. Shpoonkle is a leader in connecting consumers searching for affordable attorneys to solve their legal problems. The Lawyers Video Studio is the pioneer in creating compelling educational videos from lawyers across the country to teach consumers about how the legal process works.
The videos establish a new medium for consumers to seek informed legal information and then choose representation. Shpoonkle members can view the videos for free and then can post their case, and/or contact one of the legal experts in the videos.
Additionally, Shpoonkle attorney members can work with the team at the Lawyer Video Studios to prepare and present similar videos on Shpoonkle or elsewhere. "We know that consumers want to be educated on the issues that impact their lives. When faced with a legal issue, consumers want access to immediate information and help," stated Shpoonkle CEO Robert Niznik. The Lawyers Video Studio has created and produced a diverse library of educational content from successful, experienced, and renowned lawyers from every area of law. The video libraries teach legal consumers about how the legal process works. Educating potential clients to take proactive measures empowers them in the legal process. The goal of the attorneys who participate is to educate clients about the type of problem they have, and give insight into the possible solutions.
The goal is to help clients make an educated decision about their choices.
Now, legal consumers have even more information on Shpoonkle to make a great decision.
About Lawyers Video Studio:
The Lawyers' Video Studio empowers attorneys to create, optimize, and publish video to help any law practice achieve their online marketing goals. Founded by Gerry Oginski, a Practicing Medical Malpractice Trial Attorney and America's leading authority in Online Video Marketing for the Legal Profession, The Lawyers' Video Studio combines proven experience and expertise with the latest tools, technology, and techniques to help attorneys create video that works by directly addressing the needs of the consumer who is - now, more likely than ever - to be an Online Searcher.
Visit the Lawyers Video Studio Website: http://LawyersVideoStudio.com or contact: Gerry (at)lawyersvideostudio(dot)com
About Shpoonkle:
Shpoonkle promotes advocacy to their members and legal consumers with free services to find a lawyer and affordable legal services. Shpoonkle is an innovative free web site that allows clients to confidentially post a legal case on line where attorneys competitively bid for that case. Shpoonkle and Shpoonkle Canada are either registered trademarks or trademarks of Shpoonkle, LLC in the United States and/or other countries.
For more information, please visit: http://www.shpoonkle.com or contact: Dani Morgan at info(at)shpoonkle(dot)com