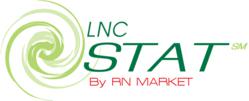 Tampa, FL (PRWEB) November 14, 2011
Because of today's economy and increasing frustration with the healthcare industry, many nurses have been seeking alternative career paths where they can utilize their nursing experience. Many of these nurses have chosen to become an Advanced Legal Nurse Consultant (ALNC). As an Advanced Legal Nurse Consultant, nurses can utilize their medical expertise to work on any legal case involving medical records. In these cases, they can interpret, analyze and organize the medical records, create reports on the case, and much more. These Legal Nurses can work in plaintiff or defense cases. Advanced Legal Nurse Consultants have the option to work independently in their own practice or work in-house at a law firm, insurance company, or any organization in need of medical record analysis. ALNCs earn $125 to $150 per hour when working as an independent consultant.
To become an Advanced Legal Nurse Consultant (ALNC), nurses must complete the LNC STAT course by RN MARKET. As incentive for these nurses to take the first step toward a successful career as an Advanced Legal Nurse Consultant, RN MARKET is offering a free Toshiba Laptop, iPad2 or iTouch with the purchase of an LNC STAT course package. The item they receive depends on the package they order. This offer is only available during November of 2011 and while supplies last.
The success of a Legal Nurse Consultant is directly related to the training they received. The quality of a certification provider can be determined by the success rate of its graduates. RN MARKET is the industry leader for the success of its Legal Nurses. The LNC STAT course has a 95% success rate. That success rate is backed up by a Case Guarantee. That means, RN MARKET offers a guarantee that our clients will get a case after completing the LNC STAT course. Other Legal Nurse Consultant certification organizations cannot come close to the LNC STAT success rate. The Advanced Legal Nurse Consultant (ALNC) certification has been utilized in many trials and has been accepted by the courts as one of the most well-respected and authoritative Legal Nurse Certifications in the industry. Advanced Legal Nurse Consultants throughout the country have had a part in many of the most high profile cases in recent time.
Nurses now have more choices when deciding their future. The Advanced Legal Nurse Consultant (ALNC) certification can help these nurses find great success. With the great special offered this month, there is no better time than now for nurses to start a new career path.
Visit http://www.LNCSTAT.com for more info & registration.
# # #