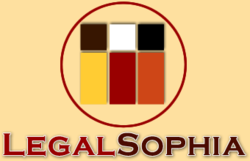 We are pleased to be a part of this prestigious convention for the Florida Bar. It will give us a way to share our expertise, connect with new clients, and establish new strategic partnerships.- George Magalios
Miami, FL (PRWEB) May 28, 2013
Legalsophia is pleased to announce its participation in the upcoming 2013 Florida Bar Annual Convention being held at the beautiful Boca Raton Resort & Club, June 26-29, 2013. We are looking forward to extending our network of relationships and strategic partnerships with law firms and attorneys in our local cities.
Legalsosophia, one of the world's only holistic Internet marketing firms, provides elite search engine optimization, online reputation management and multimedia marketing campaigns exclusive for clients in the legal profession. Legalsophia crafts complex social media, blog networks, and websites together into campaigns that integrate a number of Google approved techniques applicable to all search engines and technologies including smartphones, tablets, and other devices. These techniques provide lasting results and maximum return on investment in the form of increased web traffic, a directed influx of new clients and an overall increase in caseload. Legalsophia clients include leading law firms in competitive cities across the United States that maintain top search engine results for important keywords like, "personal injury lawyer" and "auto accident attorney" and as result are dominating the market in respective cities.
Legalsophia, company president George Magalios has gained a reputation with law firms for implementing results driven marketing campaigns that ensure top search engine rankings in competitive cities including, New York, Tucson, Palm Beach and other national cities.