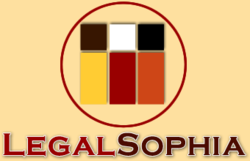 We are excited about our new website promotion. Designing seo-friendly websites is a good way to introduce clients to our firm and bring them immediate revenue increasing results.-George Magalios
New York, NY (PRWEB) May 17, 2013
Legalsophia, an internet marketing firm specializing in search engine optimization, web design and online reputation management is pleased to announce a new complimentary website promotion. The promotion is being offered to potential clients that want to begin a marketing campaign this June. The new custom lead generating websites will be designed simple and smart so that online viewers can learn about the practice with ease and feel confident in selecting the firm for legal representation.
The websites will be used to highlight specific areas of legal representation including, divorce law, personal injury law and criminal defense. The website will use components of design that reflect current market trends and provide the online audience with the right amount of educational information to feel confident about scheduling a consultation.
The new site will be structured for optimization of essential keyword searches to ensure maximum visibility and earn first choice in area cases. Company President, George Magalios will ensure the visual imagery is congruent with the firm's corporate branding and include content designed to represent each firm as leading practices in the respective cities. Best of all, Legalsophia does not require start-up fees and the website is owned by the client. There are no strings attached and the site will be hosted at no cost for the duration of the campaign. Legalsophia believes in cultivating relationships with clients by bringing them revenue increasing results.
Legalsophia is a full service internet marketing firm that offers organic custom search engine optimization, online reputation management and SEO compatible web design for law firms in progressive cities. Its clients include top Google ranked law firms that are dominating search engine results in competitive markets including, Palm Beach, Tucson and Chicago. For more information, visit Legalsophia.com