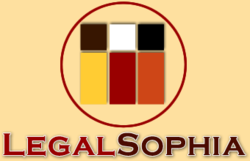 We are excited about our promotion that includes a month of ORM at no cost. Implementing a campaign that includes online reputation management protects clients from false negative reviews and harmful propaganda.-George Magalios
New York, NY (PRWEB) May 24, 2013
Legalsophia, an internet marketing firm specializing in search engine optimization, web design and online reputation management is pleased to announce a new ORM promotion. The promotion is being offered to potential clients that want to begin a marketing campaign this spring. Implementing online reputation management has become an essential component of internet marketing and often businesses overlook the importance of developing an online reputation until a negative review surfaces. Fortunately Legalsophia has the proven capability of quickly removing 'scam' from Google drop down menus and its reverse SEP techniques eliminate negative search engine results from appearing anywhere near a client's good name.
Company President, George Magalios will ensure Legalsophia clients are represented on the internet with a positive profile that reflects the true identity of their practice. In addition to optimizing a sophisticated website that attracts viewers and solicits new business, each new campaign will protect clients from false negative reviews and harmful slander.
Legalsophia is a full service internet marketing firm that offers organic search engine optimization, online reputation management and SEO compatible web design for Law Firms and attorneys throughout the United States. Its clients include top Google ranked firms that are dominating search engine results in competitive markets including New York, Miami, Tucson and Chicago.