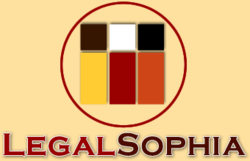 Law firms and attorneys are often the victim of slanderous online attacks. ORM is an essential service included in our internet marketing campaigns in order to combat propaganda and protect the reputation of our clients.-George Magalios
New York, NY (PRWEB) June 07, 2013
Has your practice fallen victim to an online attack? Is there a false negative review about your law firm surfacing when potential clients seek legal representation on the internet and find your website? The online profile of a legal practice will determine its level of success. In order to maintain credibility as a team of powerful attorneys that obtain for clients maximum compensation for their injuries, law firms must have a positive web presence.
Having a sophisticated website that is optimized for important keyword searches like 'personal injury lawyer and 'auto accident attorney' is essential to maintaining a constant influx of new clients. In addition to first page rankings, keyword searches must remain clear of false negative reviews and only positive content can surface online in connection with the firm. Sites like Ripoffreport and 800Notes are notorious forums for unethical harassment and propaganda. Because of the nature of the internet, when a negative review is posted it can have a serious impact on acquiring new cases. For this reason, monitoring a law firm's web presence is a critical component of marketing.
Company president, George Magalios established protocol where in as part of internet marketing service, each clients profile is monitored daily to look out for any unwanted content that could impede on success. Legalsophia's online reputation management strategies elevate clients above the competition and represent their law firms as the leading practices in their respective cities.
Legalsophia provides proven effect online reputation management to ensure its clients are represented on the internet as successful law firms that achieve maximum compensation for their clients. Legalsophia provides custom tailored personal injury marketing services for clients throughout the US. Its Search engine optimization techniques (SEO) are proven effective in dominating search engine results on Google in competitive cites.