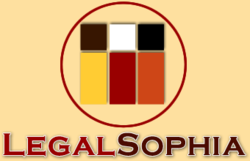 Personal injury law and divorce law are a competitive industry. Our SEO promotion is designed to immediately increase our client's online visibility and put them in position to acquire first choice in their areas most desired cases. -George Magalios
West Palm Beach, FL (PRWEB) June 10, 2013
The online profile of a legal practice will determine its level of success. The design of your website and where it is ranked on Google for important keyword searches will determine your case load. In order to obtain new clients it is important to have a contemporary website that is optimized for top search engine results. In competitive cities like New York and Miami, without an effective internet marketing campaign in place, a firm's website will be buried among the competing firms that flood the internet. In order to achieve top Google results and establish credibility as a team of powerful attorneys that obtain for clients maximum compensation for their injuries, law firms must have a strong and positive web presence.
Having a sophisticated website that is optimized for important keyword searches like 'personal injury lawyer and 'auto accident attorney' is essential to maintaining a constant influx of new clients.Company president, George Magalios ensures that the firms we market maintain first page rankings, and clients' websites contain enough educational information for the viewing audience to feel they have made an informed decision in choosing their firm to represent their case. Legalsophia's team of writers is educated in the language of litigation and publishes industry specific content to allure an audience and earn their trust. Legalsophia's SEO marketing strategies elevate clients above the competition and represent their law firms as the leading practices in their respective cities. Its proven effect marketing techniques ensure its clients are represented on the internet as successful law firms that achieve maximum compensation for their clients.
Legalsophia provides custom tailored personal injury marketing services for clients throughout the US and its experience in the language of litigation make them experts in efficiently obtaining for clients industry dominance for the most important keyword searches.