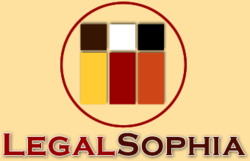 We are excited about our new SEO promotion that guarantees first page rankings on Google. Implementing an internet marketing campaign kicked off with a complimentary month of SEO will bring clients immediate revenue increasing results-George Magalios
New York, NY (PRWEB) May 31, 2013
Legalsophia, an internet marketing firm specializing in search engine optimization, web design and online reputation management is pleased to announce a new SEO promotion for law firms beginning a new marketing campaign. Representing law firms with a sophisticated website that is optimized for top search engine rankings has become an essential component of business success.
Web design, online reputation management and organic search engine optimization are proven effective marketing strategies. Law firms that have a state of the art website optimized for first page result on Google put their team in position to receive a constant influx of calls and have first choice in their areas top cases. When potential clients enter keyword searches like personal injury lawyer, criminal defense attorney and divorce lawyer, the first websites that are listed on Google, receive the most traffic. As long as the law firm's website is sophisticated and reflective of current market trends, it will reach the online audience and turn viewers into clients.
At Legalsophia, we position the law firms we represent for long term success. Company president, George Magalios creates results driven marketing campaigns that directly address the competition and bring clients immediate results.
Legalsophia is a full service internet marketing firm that offers organic search engine optimization, online reputation management and SEO compatible web design for law firms in progressive cities. Its clients include top Google ranked firms that are dominating search engine results in competitive markets including New York, Tucson and Miami.