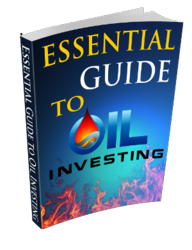 We are all are equal, but some pay higher tax rates than others. Jeff Rich
Dallas, TX (PRWEB) August 13, 2012
In response to the IRS report on the progress of their compliance with Foreign Account Tax Compliance Act (FATCA), OilInvesting.net has announced a sizable increase in the number of investors seeking alternatives to offshore accounts that offer measurable tax benefits. OilInvesting.net believes that even as offshore account protection is removed, wealth protection opportunities are available for serious investors through the legal tax breaks that are available to oil and gas investors who choose to invest in domestic energy development and exploration. Highly qualified investors to consider domestic oil and gas investment as an alternative because of the legal tax breaks available oil and gas investors.
American explorer Jeff Rich says, "We are all are equal, but some pay higher tax rates than others." Offshore accounts have traditionally been a way for the wealthy to avoid paying taxes, but with the implementation of the FATCA, offshore accounts are no longer a viable option for most investors who wish to protect and grow their wealth while minimizing their tax burden. Oil and gas investing, particularly in areas like the Bakken region in North Dakota, offers oil and gas investors a welcome alternative, explains Oilinvesting.net, and the number of investors requesting information about the opportunity has increased since the IRS report was issued.
Not only do oil and gas investors who choose to invest in domestic oil well development and production have the opportunity to write off the tangible and intangible costs of development and operation through depreciation and deductions, explains OilInvesting.net, but they also have the opportunity to earn a certain percentage of the income generated from oil wells tax-free. There are several additional tax benefits available to oil and gas investors that are outlined in detail at OilInvesting.net, but because oil and gas investing is considered an active, not passive, income, the ability exists for many qualified investors who meet specific accreditation requirements to offset their income and tax burden from other income sources as well.
Serious investors who are accredited or believe they may be able to qualify for accreditation are invited to learn more about the many tax benefits available to oil and gas investors by visiting OilInvesting.net. OilInvesting.net offers a free guide to accredited investors that outlines the benefits of domestic oil and gas investing.