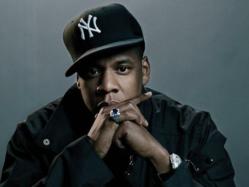 QueenBeeTickets.com is offering discount tickets in all price ranges for 11 cities including Chicago, San Francisco, Pasadena, Hershey, Detroit, Baltimore, Boston, Philadelphia, Miami, Vancouver, and Toronto.
Germantown, Wisconsin (PRWEB) February 27, 2013
Jay-Z ticket sales for the artist's tour with Justin Timberlake will officially begin on February 28, and some pre-sale tickets have already been made available from QueenBeeTickets.com.
Music fans were thrilled when Jay-Z and Justin Timberlake performed together at the 55th Annual Grammy Awards Ceremony on February 10, 2013. This was Timberlake's first Grammy performance in five years. The two performed "Suit & Tie" onstage together at the Grammys, and Timberlake also performed a solo, "Pusher Love Girl."
The Grammys performance was well-received, and Timberlake hinted that their would be big news for his fans shortly after the Grammys. On February 23, the speculation was ended when Jay-Z and Timberlake announced that they would be spending a portion of the summer bringing the Legends of the Summer Tour to North America.
This incredible tour will kick off on July 17 at the Rogers Centre in Toronto, Ontario. Canadian fans have one other chance to see the duo perform this summer. On July 31, a performance is confirmed at the BC Place Stadium in Vancouver, British Columbia.
Ten cities in the United States will also get a visit from the Legends of the Summer Tour. Discount Jay-Z tickets are available at QueenBeeTickets.com for shows in Chicago, San Francisco, Pasadena, Boston, Miami Gardens and several other cities.
Music fans across North America are eagerly searching for discount Jay-Z tickets. Tickets will officially go on sale on Thursday, February 28, for all shows except the performance in New York City.
Since the Legends of the Summer Tour is currently only scheduled to continue through August 16, tour dates and tickets are limited. Fans who do not want to miss out on this once in a lifetime tour can purchase Justin Timberlake tour tickets at QueenBeeTickets.com. The bargain ticket reseller is excited to offer a great selection of tickets for the Legend of the Summer Tour, and tickets are expected to sell quickly.
QueenBeeTickets.com works with the Internet's largest ticket exchange to bring fans some of the best deals on event tickets. Low ticket prices are just one reason that fans love shopping there. They also appreciate the site's generous customer satisfaction policy and incredible ticket selection for all types of live events. Other top sellers in the concerts category include Bruno Mars tickets and Soundgarden tickets.