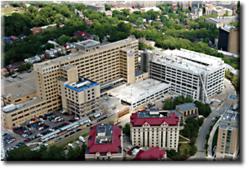 It is not surprising that plumbing systems are implicated in a significant number of Legionnaires' outbreaks — they provide a good habitat for Legionella.
Pittsburgh, PA (PRWEB) December 14, 2012
Mr Rooter Tip of The Day: Designing, installing, operating, and maintaining plumbing systems to minimize Legionella bacteria is key to reducing risk of disease.
"Based on currently available knowledge and technology, minimizing Legionella bacteria in water systems is the primary means of prevention," says Bob Beall, licensed master plumber and owner of Mr Rooter Plumbing in Pittsburgh, Pennsylvania. According to data collected by Nelli Black and Drew Griffin, CNN, twenty-nine patients at the Veterans Administration hospital in Pittsburgh have been diagnosed with Legionnaires' disease since December 2011.
"It is not surprising that plumbing systems are implicated in a significant number of Legionnaires' outbreaks — they provide a good habitat for Legionella," warns Beall. Designing, installing, operating, and maintaining plumbing systems to minimize Legionella bacteria is key to reducing risk of disease.
In the United States, Legionaires' disease is a reportable disease by law to the local public health department and the CDC. Most health departments will not do a follow-up unless many patients contract the illness, according to Victor L. Yu, MD, Professor of Medicine, Unviersity of Pittsburgh; Chief, Infectious Disease Section, VA Medical Center, Pittsburgh, PA, USA. According to CNN, the facility became aware of the deadly situation approximately one year ago and failed to report the airborne pathogen until early November 2012.
According to the mission statement provided by HC Information Resources Inc., Matt Freije, founder and president, provides information and consulting services to protect health and life by reducing the risk of Legionella and other waterborne pathogens. In agreement with Beall, a trusted Pittsburgh plumber, "it is morally and ethically necessary when many of these deaths could be prevented because, unlike most pneumonias, the source (e.g., a hot-water system) of Legionnaires' cases can be identified. But if Legionella is not recognized as the cause, no investigation ensues to pinpoint and disinfect the source, so the same source remains a threat. Anderson Cooper, CNN, reported Wednesday night that Tory Schira, of LiquiTech Environmental Solutions referred to the outbreak as "inexplicable", stating that "the hospital knew it had a problem, was warned about it and did not fix it."
Legionnaires' disease acquired its name in July 1976 when an outbreak of pneumonia occurred among people attending a convention of the American Legion at the Bellevue-Stratford Hotel in Philadelphia. On January 18, 1977 the causative agent was identified as a previously unknown strain of bacteria, subsequently named Legionella. Some people can be infected with the Legionella bacteria and have only mild symptoms or no illness at all. It has been reported that a VA spokesman David Cowgill would not agree to an interview. Instead, he released media advisories, one of which concluded: "VA is committed to providing safe facilities and quality care for veterans."
Mr Rooter Plumbing Pittsburgh, according to Beall, understands and implements Legionella-preventive designs and specifications, not only for the moral obligation to protect health and life, but to reduce legal risk. "If you design a plumbing system for a building that is implicated in a case of Legionnaires' disease, you may be sued by the person who got sick, or by his or her family if the case is fatal," says Beall.
Legionellae can grow in a home plumbing system although most cases have been traced to large buildings. The plumbing system (via showers and faucets), whirlpool spas and bathtubs, and humidifiers present a potential risk of legionellae exposure in homes. These units are impossible to clean as they have internal piping that are prone to biofilm production, according to Beall. The preventable disease is contracted by inhaling airborne water droplets containing legionellae.
Commercial and home units alike need to be cleaned with Sodium Hypochlorite (bleach) at a pH of 5-6 so as to maximize the oxidation process. This cleaning process is beyond the capability of a homeowner, janitor, general plumber or the appliance vendor because poisonous chlorine fumes will be generated. Some debate offers that the homeowner can filter the water before it comes into the house and possibly turn the temperature up on the hot water tank, (which could lead to a void in the warranty if setting the thermostat beyond 120°), to prevent the pathogens from spreading, Beall adds.
In the United States, copper-silver ionization is applied as an alternative for chlorine disinfection. "This method alone cannot remove organic matter, such as skin tissue, hairs, urine and skin flakes, from swimming pool or hot tub water," says Beall. Cooling tower water requires disinfection, to prevent the growth of microorganisms, which can be brought about by a combination of copper-silver ionization and chlorine disinfection. Copper-silver ionization is also applied in hospitals and nursing homes to prevent the distribution of Legionella bacteria.
According to Beall the Legionella bacteria can be found at public spots that are associated with water, such as:
Hotel pools
Spas
Hot tubs
Cooling towers
Hot water tanks
Large plumbing systems – like in hospitals
Air conditioning systems of large buildings
Cruise ships
Water used for drinking and bathing
Mr Rooter Tip Of The Day
Tip #1 Use back-flow prevention devices installed at appropriate locations. At a minimum, install on all domestic water lines feeding cooling towers, heating water systems, lawn irrigation systems, pools and spas, garden hoses, chemical dispensers, fire sprinkler systems, x-ray film processors, and dialysis equipment. Double check-valves are not mandatory code but recommended by some plumbing engineer specialists for bacteria-prone devices such as piped coffee makers, ice machines, soda dispensers and water softeners.
Tip #2 Water should not remain in domestic water heating system tanks for longer than 24 hours. Rotate all redundant water heaters within a system on a 24 hour basis, allowing no exceptions to this rule.
Tip #3 Operate domestic water pumps every day if two pumps are installed on the domestic hot water return line. The water that remains in idle pumps and the piping isolated with them can enter the system when the pump is turned on.
Tip #4 Exclude hot-water recirculation pumps from energy conservation measures and run them continuously.
Tip #5 Where there are redundant or backup water lines, both branches should ideally be kept open to prevent water stagnation. The water should always be flushed to a drain so that none of the potentially contaminated water is distributed downstream to the building.
Tip #6 Consider automatic air vent valves at trapped high points of the hot water circulation system. Allow accurate balancing of the system to ensure that the flow rate through each riser is enough to balance the recirculation system with the balancing valves.
Tip #7 Flush tanks and piping with chlorine according to ASPE's recommendation of 50 ppm chlorine for 24 hours, raising the standard above the level of meeting the local code requirement. Demand that the contractor provide a written report certifying the chlorine concentrations reached and the amount of time they were held. Lives are at risk with anything less than conscientious adherence to this code of ethics.
Tip #8 Reduce the complexity regarding the design of the system and opt for less piping, fixtures, and valves to reduce the surface area and crevices where biofilm can develop and stagnation can occur.
Tip #9 Put in place water heaters that have the capability of heating the entire system to 160°F. The system will not be operated at that high temperature, although it will be necessary for emergency disinfection.
Tip #10 Never open water feeds that have not been used for more than three days without flushing them to the waste drain for a long enough time to flush the pipe volume several times and until the water is clear.
A WORD ABOUT WATER TEMPERATURE: Scalding and the control of Legionella and other bacteria should be considered in setting hot water target temperatures above 122°F to inhibit Legionella growth but there is no guarantee against it. As for the risk of scalding, skin damage in adult males occurs in about 5-10 minutes at 120°F, 15-30 seconds at 130°F, and 3-5 seconds at 140°F. Children and others with sensitive skin will be scalded quicker and at lower temperatures.
Beall 's goal is to provide affordable costs to homeowners for any of the services they may need, many of which might occur unexpectedly. Mr Rooter coupons help to achieve this goal, as well as expert plumbing advice offered daily to homeowners. Mr Rooter prides itself on excellent customer service. Fast, courteous and front line services is what you should expect. We guarantee that is what you will get and our customers always know the price before we start. Learn about Mr Rooter Trenchless Pipelining System Repair.
About Mr. Rooter ® :
Established in 1970, Mr. Rooter® is an all-franchised, full-service plumbing and drain cleaning company serving 2.9 million consumers in the Northeast Ohio and Southwest Pennsylvania region. Recognized by Entrepreneur magazine among its "Franchise 500" and Franchise TimesTop 200, Mr. Rooter® provides services to both residential and commercial customers. 24/7 emergency plumbing repairs call 1-877-ROOTER2. For more information or to schedule an appointment, please visit our Web site at http://www.rooter2.com . Follow Mr. Rooter on Twitter (https://twitter.com/mrrootermedia ), or like Mr. Rooter on Facebook (http://www.facebook.com/MrRooterPittsburgh).
Mr Rooter currently serves seven major Southwest PA counties: Allegheny, Armstrong, Beaver, Butler, Fayette, Sharon, Mercer, Washington, and Westmoreland. Mr Rooter Youngstown serves three major Northeast OH counties: Columbiana, Mahoning and Trumbull.
Holiday Super Special – $495 Hot Water Tank Replacement
Steelers vs Bengals ticket giveaway. Sign up for Mr Rooter Tip Of The Day and automatically be eligible to win two (2) free tickets to the December 23rd home game @ Heinz Field.
There's A Reason They Call Us Mr.™
Debra Santavicca PR, SMM, WebIT
Mr. Rooter Media Center
724-553-9510
http://www.rooter2.com