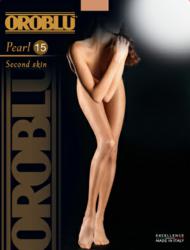 Previously only available at exclusive retail venues and boutiques, Oroblu hosiery products are now available online at Legluxe
Brooklyn, NY (PRWEB) August 08, 2012
Legluxe is pleased to announce that it has added Oroblu hosiery to its selection of premium brands. Previously only available at exclusive retail venues and boutiques, Oroblu products are now available online at Legluxe.
The Italy-based Oroblu features a fashion-forward selection of trend-setting legwear and shapewear famous for its chic design and luxurious fabrics. Utilizing innovative and cutting-edge technology, Oroblu creates undergarments for tummy control, shaping the derrière and sliming the waist. Trendy, chic and elegant, Oroblu is dedicated to providing superior craftsmanship combined with a commitment to wellness, ensuring that women feel as amazing as their legs and bodies look.
Oroblu features a collection of bodywear that includes waist-cinchers, control panties and firm, comfortable shapewear. For below-the-waist solutions, the brand offers luxurious tights, pantyhose, stockings and leggings. Oroblu pairs premium textiles, including coveted Italian lace and exquisite knits, with designs that transform even simple ensembles into a fashion statement.
One of the company's new offerings at Legluxe features the Oroblu Shock Up collection of legwear and shapewear to accentuate and boost the butt. The Oroblu Repos collection highlights legwear that increases leg circulation to help women feel light on their feet all day long. The brand's Bodywear collection offers garments with powerful built-in slimming panels that target a woman's special trouble spots. For mothers-to-be, Oroblu has maternity body support pantyhose available at Legluxe.
Legluxe provides a wide range of fashion legwear and shapewear for health wellness and beauty to address problems with cellulite, spider veins, body shape issues and poor circulation. Products are available for men, women and expectant mothers. Shoppers have a wide range of leg-bettering items from which to choose, along with athletic and fitness garments.
For more information, visit the website at legluxe.com/oroblu
#####
ABOUT LEGLUXE.COM
Legluxe.com specializes in solution-based premium brands of shapewear, legwear and beauty products. Based in Brooklyn, NY, the online shop prides itself in offering only the highest quality products, superb customer service and super-fast delivery. All purchases are backed by the company's straightforward 100 percent money back guarantee within 30 days of purchase and the store offers free shipping on any order over $39.