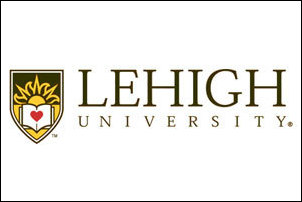 This curriculum is a step-by-step approach that evolves along with the child and builds upon itself
Bethlehem, PA (Vocus) May 16, 2007
Two College of Education researchers at Lehigh University have developed what they believe is the first comprehensive, K-12 curriculum designed to address sexual abuse and prevention education.
Sexual education continues to be a controversial subject matter. Recent reports indicate that nearly 20 percent of all girls and upwards to 10 percent of school-aged boys experience some sort of sexual abuse; many more cases go unreported. One-half of all victims are under the age of seven.
It's against that backdrop that public officials in Colorado, Kansas and Maryland, among other states, continue to argue whether the public classroom is the appropriate forum to provide sexual education.
The ongoing debate prompted members of the College of Education to learn what resources are available to educators, parents, and school administrators. Nick Ladany, chair of the education and human services department with Lehigh's College of Education, and Roger Douglas, associate director of Lehigh's Office of International Programs, devised the innovative curriculum after failing to find a long-term educational approach to tackling the issue.
Their curriculum features specific content created for each grade level, along with corresponding tools and resources for counselors, teachers, parents and administrators. Typically, sexual abuse prevention resources are readily available, but more often that not, they are targeted at a specific age group with little continuity between grades.
That means that students are getting a fragmented introduction to sexual abuse prevention--if they're getting any introduction at all.
Ladany and Douglas answered the challenge by creating a curriculum that evolves along with a child's age and physical and emotional development. It's written for the long-term and is designed to progress with students throughout their formative years.
"To put it simply, if 20 percent of all kids had a cold, we'd be all over it," said Ladany. "When the issue is sexual abuse, though, we tend to think of it as a private matter--which, to a large extent, it is--but we fail to explore what's at the heart of the matter. The lack of information about how to approach the issue is astounding."
In the curriculum, children in kindergarten are introduced to "safe touches," while 2nd graders are taught the "ask first" rule. Cyber safety is introduced to 4th graders, while 6th graders learn how to safely talk in a virtual environment.
"This curriculum is a step-by-step approach that evolves along with the child and builds upon itself," explained Ladany. "Our philosophy is to create as safe an environment for children by strengthening the lines of communications between children and those they can trust."
For nearly 140 years, Lehigh University has combined outstanding academic and learning opportunities with leadership in fostering innovative research. The institution is among the nation's most selective, highly ranked private research universities. Lehigh's four colleges - College of Arts and Sciences, College of Business and Economics, College of Education and the P.C. Rossin College of Engineering and Applied Science - provide opportunities to 6,500 students to discover and grow in a learning community that promotes interdisciplinary programs with real-world experience. Lehigh's campus is located in Pennsylvania's Lehigh Valley - in Bethlehem, PA (50 miles north of Philadelphia and 75 miles southwest of New York City).
###