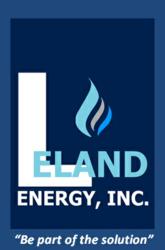 Henderson, Nevada (PRWEB) May 08, 2012
Leland Colorado Holdings, Inc., a subsidiary of Leland Energy, Inc., recently suspended drilling activity on its Retta J #1 location in Windsor, Colorado.
The drilling for this well had commenced on Monday April 23rd and was suspended by Thursday the 24th. The location, which was legally permitted through the State of Colorado Oil and Gas Conservation Commission, was found to be unstable.
"All the appropriate testing and permit application procedures were followed, and the permit was legally issued via the State of Colorado Oil and Gas Conservation Commission, but unfortunately these things do happen from time to time," said Stephen M. Thompson, President of Leland Energy, Inc.
He added, "The Oil and Gas Commission, who is responsible for issuing of permits, has the oversight and responsibility to see to safety and environmental concerns, to name a few of their responsibilities. If at any time they believe something needs to be addressed, even though a permit was issued, it's their job to do so. They are doing their job. This isn't really the result of wrong doing on anyone's part, just an unfortunate but necessary action that needed to be taken."
There are some costs involved, but with Leland's strategic partner in the area that permitted the location, Ranchers Exploration, LLC, they will move the rig to a suitable location and carry on their drilling activity. Current acceptable sites are all within 600 to 1000 feet from the Retta J #1. It is not anticipated that there will be any impact on the projected potential of the new well.
"Our tentative location, pending state approval, will be 650 feet to the South East," said Mr. Thompson.
"We look forward to a continuing successful drilling & development activity in the great state of Colorado," he added.
In addition to Colorado, Leland has operations in Tennessee and Kentucky and is headquartered in Henderson, Nevada with administrative office in Beverly Hills, CA. For additional information, call 1-888-LELAND-1 or visit http://www.lelandenergy.com.