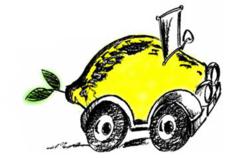 Cherry Hill, NJ (PRWEB) May 08, 2012
Fred Davis, an associate with the lemon law firm of Kimmel & Silverman, has been appointed a certified trial attorney by the New Jersey Superior Court. Less than 3% of all attorneys in the Garden State have earned this distinction. Mr. Davis is the only full-time lemon law lawyer in New Jersey who has received this designation.
This honor is given to New Jersey attorneys who demonstrate sufficient levels of experience, education, knowledge and skill in civil trial practice. To qualify, a lawyer must be a member in good standing of the New Jersey bar for at least 5 years, been favorably evaluated by judges and other attorneys familiar with his or her work, fulfilled ongoing continuing legal education requirements, passed a written examination covering various aspects of trial practice, and demonstrated a significant level of experience in civil trial law.
Through its Board on Attorney Certification, The New Jersey Supreme Court only designates lawyers who are able to meet the standards set by the Board and approved by the court.
A graduate of the Rutgers Camden School of Law, Mr. Davis has handled more than 1,000 automotive lemon law and breach of warranty cases throughout his career. He is admitted to practice in New Jersey, Pennsylvania, and Massachusetts.
One of the oldest and largest lemon law and automotive consumer advocacy firms in the Country, Kimmel & Silverman provides 100% cost-free lemon law representation to distressed drivers throughout fourteen states. Since its inception in 1991, the Firm has handled more than 65,000 cases, recovering more than $160 million for its clients. Their efforts have been featured in numerous media outlets including Good Morning America, Extra, Consumer Reports and Kiplingers, and they are the only lemon law firm in the Country honored by the American Bar Association. For more information about Kimmel & Silverman and the services they provide, call 1-800 LEMON LAW (1-800-536-6652) or visit their website at http://www.lemonlaw.com.