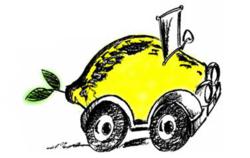 Ambler, PA (PRWEB) May 24, 2012
For the ninth year in a row, attorneys from the Ambler and Pittsburgh-based lemon law firm of Kimmel & Silverman have been named Pennsylvania Super Lawyers and Rising Stars in a survey conducted by Law & Politics Magazine. Jacqueline Herritt, Managing Attorney for the Firm and a 13-year lemon law veteran, has also been named Super Lawyer for the sixth year running; and associates Richard Scholer and Amy Bennecoff were named Rising Stars for the third year running. Kimmel & Silverman is proud to have more Consumer Protection Lawyers named to the list than any other Firm in the State.
The findings are published in the June 2012 edition of Philadelphia Magazine. More than 34,000 attorneys were asked to vote for the most effective counsel they have personally observed in action. Kimmel and Silverman attorneys were recognized among the top 5% of all lawyers statewide for building Pennsylvania's oldest and largest full-service lemon law firm and assisting more than 65,000 distressed drivers across the Northeast with cost-free legal representation.
Kimmel & Silverman is the only lemon law firm in the nation to be honored by the American Bar Association. Their efforts have been featured on Nightline, Good Morning America, Extra, The CBS Early Show, and hundreds of newspapers and magazines including Kiplingers Personal Finance Magazine, Consumer Reports, Automotive News, Black Enterprise, and USA Today.
The Firm, which started out of a small office in Blue Bell, PA in 1991, has grown to include seven offices across Eastern and Western Pennsylvania, New Jersey, Connecticut, New York, Ohio, and Delaware with a team of 11 attorneys, three certified automotive experts, and a support staff of over 40 employees. In addition to handling claims under state lemon laws and federal warranty statutes, the firm's attorneys have also successfully represented consumers against several automotive manufacturers in national class action suits, and expanded their practice to include automotive dealer fraud claims and unfair trade practice litigation.
In 2002, Kimmel & Silverman worked with the House of Representatives in expanding the Pennsylvania Lemon Law to include leased cars and tighter title provisions for used cars. The firm has also worked with the Consumer Affairs Committee on House Bill 2284, which they hope will become the nation's first Computer Lemon Law; and testified on bills to include additional protection for Pennsylvania consumers with motorcycles and recreational vehicles.
Celebrating their twenty-first anniversary as consumer advocates, Kimmel & Silverman provides 100% cost-free lemon law and breach of warranty representation to consumers throughout Pennsylvania, New Jersey, Delaware, Massachusetts, New Hampshire, Connecticut, Maryland, Washington DC, New York, Michigan, Tennessee, Wisconsin, Wyoming, and Ohio. For more information about Kimmel and Silverman, and the services they provide, please call 1-800-LEMON-LAW (1-800-536-6652) or visit the firm's website at http://www.lemonlaw.com.