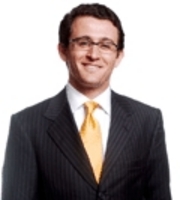 The Used Car Rule is an incredibly important consumer protection, and should be revised to demand even greater disclosure by used car dealers
Stamford, CT (PRWEB) July 23, 2008
In response to the Federal Trade Commission's (FTC) invitation to comment upon the effectiveness of the Used Car Rule, Lemon Law attorney Sergei Lemberg (http://www.LemonJustice.com) has outlined a seven-point plan to strengthen the regulation. "The Used Car Rule is an incredibly important consumer protection, and should be revised to demand even greater disclosure by used car dealers," he said.
The Used Car Rule was implemented in 1984, and requires car dealers to display a standardized Buyers Guide that provides consumers with general recommendations about buying previously owned vehicles and outlines warranty information about the specific vehicle a consumer is considering. The FTC is reviewing the continuing need for the Used Car Rule, as well as a variety of specific issues pertaining to the Buyers Guide.
"Although many reputable dealerships now offer certified used car warranties, there are still unsavory characters who engage in deceptive selling practices that victimize consumers," said Lemberg. "In these tough economic times, it's crucial that the government do everything it can to ensure that people don't fall victim to unscrupulous used car dealers."
To that end, Lemberg is proposing that the FTC strengthen the Used Car Rule and the Buyers Guide in the following ways:
1. Include a prominent warning that encourages consumers to have the vehicle inspected by an independent mechanic, rather than simply suggest than an inspection may be allowed.
2. Include a requirement that the dealer prominently display the consumer's rights under states' used car Lemon Laws. Most people aren't aware that some states require limited Lemon Law warranties, and what those warranties are.
3. Include a requirement that that dealer disclose any known vehicle defects having to do with the car's accident history, lemon buyback history, and salvage history.
4. Include a requirement that the dealer disclose any odometer discrepancies.
5. Include a requirement that the dealer disclose any prior use, including use as a rental vehicle.
6. Include a requirement that, if CARFAX is used as part of the transaction, the dealer include a copy of the CARFAX report with the Buyers Guide. All too often, consumers are shown an altered CARFAX report, but are not given a copy.
7. Include a requirement that the box for selling the vehicle "As Is" is the last choice on the Buyers Guide, rather than the first. Because "As Is" is currently the first box, consumers are often led to believe that the dealer's warranty is an unusual accommodation.
Lemberg concluded, "Although lemon laws and other state and federal laws are designed to protect consumers when they buy a defective new vehicle, it's much more difficult for people to fight back when they buy a used car that's defective. The Used Car Rule and the Buyers Guide should be revised to help ensure that defective vehicles never leave the lot."
The FTC's Federal Register Notice may be downloaded through the link at the right, or at the FTC website at http://www.ftc.gov/opa/2008/07/ucr.shtm.
About Lemberg & Associates, LLC:
The attorneys at Lemberg & Associates, LLC are experts in Lemon Law, and practice in New York, Connecticut, New Jersey, Massachusetts, Pennsylvania, Maryland, and Washington, D.C. Sergei Lemberg can brief you about the Used Car Rule, state Lemon Laws, and other protections afforded car owners.
Download the press kit for Lemberg & Associates and Lemon Law at http://www.lemonjustice.com/media.php.
###