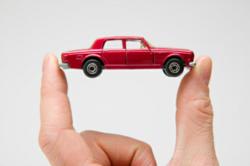 We are delighted to inform U.S. motorists that CarLoansLocal.com now features a new Tips & Advice section, packed full handy information for consumers.
Atlanta, GA (PRWEB) June 21, 2013
CarLoansLocal.com, the new bad credit car loans quote generator site, announced the launch of a brand new Tips & Advice section. Created in order to give some helpful advice to motorists in the market for a new or used car, the section features a number of guides and videos that provide valuable insider knowledge into the car purchase industry.
The site features a powerful comparison tool that live links to a national database of bad credit auto lenders which are accurately matched to the consumers' ZIP code and location for a truly local match. This gives motorists a wide selection of possibilities and allows them the freedom to review, compare and select the right car loan company for their needs, without any pressure to accept any of the quotes provided.
Examples of some of the tips that can be found include "7 Warning Signs to Look For When Buying a Used Car," which illustrates the common mistakes that motorists make when buying a used car. Also featuring is a tip sheet on "What to Check Before You Buy a New Car," listing money-saving tips for manufacturer rebates and cash back incentives for those keen to save extra dollars on their new purchase.
The articles lay out in detail precisely what questions consumers should ask dealerships and private sellers when hunting for their vehicle. Consumers can visit the site to arrange their bad credit car loans and gather vital advice before they start car shopping.
A spokesperson for CarLoansLocal.com made the announcement of the site's new section in the following statement.
"We are delighted to inform U.S. motorists that CarLoansLocal.com now features a new Tips & Advice section, packed full handy information for consumers. Motorists can avoid common pitfalls and make smart decisions about new or used cars when reading the tips, as well as unlocking some lesser-known industry secrets that the dealership won't reveal. As with all aspects of our site, the Tips & Advice section is free to use and will be updated regularly with new "must know" tidbits."
The section also includes a number of video guides on avoiding scams. Read through the guides and watch the videos at: http://www.carloanslocal.com/7-warning-signs-to-look-for-when-buying-a-used-car/