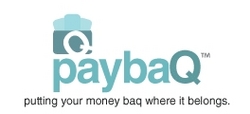 Whether you're lending money to family or friends, paybaQ.com securely facilitates the repayment process
Belmar, NJ (PRWEB) February 8, 2011
Whether loaning money to a friend for gas or a movie ticket, or lending money to help a family member pay this month's rent, paybaQ.com offers a solution to get back those funds. It's a simple, friendly service that helps lenders get their money back while keeping their personal relationships from going sour over a few bucks.
Paybaq.com documents, reminds and facilitates repayment of small person-to-person loans. The official paybaQ.com mascot is J. Wellington Wimpy, commonly known as Wimpy, of the comic strip "Popeye."
Wimpy captures the spirit of paybaQ.com, which is set up to be a friendly, personal venue that lets lenders extend loans and not worry about whether they'll be paid back. It also helps borrowers remember to repay their debts on time and, according to paybaQ's founder Brian J. Esposito, it "gets around that awkwardness that inevitably seeps into relationships when loans aren't repaid."
For the launch of paybaQ.com, users will receive five free credits.
To manage a loan, a user purchases a credit to register. If the loan is paid back via credit card, the credit is returned to the user's credit pool. The paybaQ.com platform allows users to document loans, arrange payment between two or more people, and rate lenders and borrowers, ideal for gauging the risk in future loan agreements. Collecting loans is done via the borrower's credit card, and a check is sent to the lender.
"PaybaQ started as an idea in the mind of Brian Esposito to help people keep track of personal loans," says Ita Golzman, Vice President of North American Licensing for King Features Syndicate. "Brian put together a team of his friends who he felt were capable of bringing his idea to fruition. What you see now is the culmination of many ups and downs, trials and tribulations. Identifying a financial clearinghouse was one of their greatest challenges. Once that hurdle was crossed, the team was able to put together a system that is fresh, timely and functional. You no longer have to be the 'bad guy' when trying to get paid back for loans made. Simply register the loan on paybaQ.com, and they'll do the dirty work for you. Now it will be much easier to make sure you get paid back next Tuesday for that hamburger today!"
"Privacy, security and simplicity are critical for this service," says Esposito. "Whether you're lending money to family or friends, paybaQ.com securely facilitates the repayment process."
All transactions are protected by the site's 128-bit security socket layer. PaybaQ.com partners with Authorize.net to automate the secure, private repayment of loans.
Users can view account history and transactions, access a reminder service for incomplete transactions and integrate with social network profiles for easier borrower/lender management.
One aspect that has proven most popular is a tool that allows the lender to set the terms for repayment, since when it comes to loaning money to friends, a contract can be crucial. With paybaQ, lenders can also easily remind borrowers through texts, emails or private messaging that a repayment is due.
Account setup begins at the paybaQ.com website.
About paybaQ.com:
Launched in 2010, paybaQ.com is a unique online loan repayment management tool. Set up specifically for small loans between friends and family members, paybaQ.com makes it easy to manage and facilitate small person to person loan repayment while eliminating the "awkwardness" factor that can sour relationships.
###