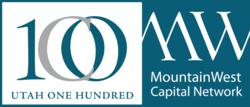 Honestly, I'm shocked. It really is an honor to be No. 1 among some really great companies.
Salt Lake City, UT (PRWEB) October 07, 2011
In an awards ceremony held yesterday at the Grand America Hotel, the Mountain West Capital Network gave Lendio the top spot in its annual Utah 100 Awards.
"Honestly, I'm shocked," said Brock Blake, Lendio co-founder and CEO. "It really is an honor to be No. 1 among some really great companies. There are so many companies on the list that have incredible stories and tremendous growth. It's an amazing and humbling feeling to just be named with such a prestigious group."
The awards recognize the fastest 100 growing Utah companies in the state over the last six years, the 15 Top Revenue Growth companies, and 12 Emerging Elite companies.
The other companies that rounded out the top 10 were Real Property Management, Signature Products Group, mediaFORGE, Zagg, Inc., Davinci Virtual Office Solutions, NetSteps, LLC, AvantLink.com, Skullcandy, Inc., and You Need a budget.
"It is my pleasure to congratulate you on being selected as a winner in the Utah 100 program," said Utah Gov. Gary Herbert, who presided at the ceremony. "As one of the fastest growing companies in Utah, you are to be applauded for the employment opportunities and economic development you provide the great State of Utah."
This award comes shortly after Lendio was named to the Inc. 500 for the second straight year, and among Utah Business Magazine's Fast 50.
"Being an entrepreneur, and going through all that ups and downs that come with it, these awards are extremely satisfying," Blake said. "And confirms that we're building a great product with a lot of demand. This is a real tribute to the hard work our employees put in on a daily basis."
Lendio helps business owners find viable loans and other sources of business financing. Since March, customers have requested about $3 billion dollars in financing. And business loan approval rates through Lendio's system are ranging in the 50-70 percent mark, about five to seven times the national rate.
"By helping small businesses secure financing, we're hoping more companies across the country will have the resources to have similar success as the businesses in the Utah 100," Blake said.
About MountainWest Capital Network
Founded in Salt Lake City in 1983, the objective of the MountainWest Capital Network – the real Deal Network – is to support entrepreneurial success and enable business growth by fostering the dynamic flow of information about capital formation and distribution, educating and mentoring excellence, recognizing and rewarding business success and performance, and fostering synergistic relationships through networking. MWCN has provided the Deal Flow Report since 1995.
About Lendio
Lendio makes business loans simple by matching qualified small business owners with active banks, credit unions, and other lending sources. Through a proprietary matching technology, Lendio assists a business owner to identify the business loan category and specific lenders that offer the highest probability for that business owner to prepare for and secure a business loan approval. Lendio formerly operated as FundingUniverse.com. For more information, contact Lendio at press(at)lendio(dot)com.
###