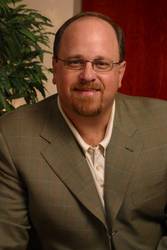 There are significant opportunities for growth here ��
Miami, Florida (PRWEB) December 17, 2007
In bringing esteemed housing executive Fred Rothman on board to direct its operations in the Northeast, Lennar Homes is emphatically underscoring its long-range commitment to the region, particularly New York's northern suburbs.
The 20 -plus-year veteran of New York Metropolitan real estate development was lured out of a temporary Florida reprieve last year to become the national homebuilder's Northeast Regional President. His mission, simply stated, was to navigate the company through the current market while simultaneously plotting a course for the future that would ensure Lennar's position as one of the leading and most admired homebuilders in the region for years to come.
"We're here to stay," Mr. Rothman states emphatically. "We're committed to building out our extensive portfolio of communities located in some of New York's most desirable residential neighborhoods, and look forward to an exciting 2008 with the release of new sections in our communities and the introduction of new home designs and model homes."
Mr. Rothman was considered an ideal candidate to spearhead Lennar's efforts in the region. Involved in real estate since the mid-1980s, his resume boasts a number of prominent roles in the industry, including the positions of Senior Project Manager at Toll Brothers and Vice President of Development at Calton Homes before starting up SGS Communities with partners.
When SGS was sold to DR Horton in 1996, Mr. Rothman stayed on as a Division President until 2001 when he decided to take a breather and move to Florida.
"Lennar convinced me to return to the area because the principals understand that it can be very difficult to be successful here if you haven't lived and breathed it," says Mr. Rothman. "This is my backyard."
On the other hand, Mr. Rothman agreed to take the job because he believes there will be a tremendous need for quality housing as the market continues to move out of its present conditions.
"There are significant opportunities for growth here ��" much the same as we experienced in 1990," he points out. "You build for the future in a market like today. That's exactly what we're doing."
While Lennar will consider all property types, the preference will be on infill, redevelopment sites, rezoned former industrial properties and Transit Villages, as well as premier active adult communities.
"We're emphasizing selling off existing inventory, using incentives when necessary to seal the deal," Mr. Rothman notes, "and there are still some very limited opportunities for buyers to take advantage of these incentives on existing homes. Once these homes are sold, we will forego building spec homes and will instead build specifically for our home buyers. At that point, incentives will become a thing of the past."
As for the current state of the market, Mr. Rothman believes the philosophy of building now for the future should be adopted by home buyers as well.
"Timing the market perfectly is everyone's dream," Mr. Rothman explains. "Ideally, you would like to buy a home at the very bottom of the market. But it's very, very difficult to hit it exactly. So the next best thing is to get as close to the bottom as possible. If you do that, you will be successful because, as history has repeatedly shown us, real estate is cyclical and this market, like its predecessors, will rebound.
"With that said, based on the significant incentives and price cuts we've seen, it is abundantly clear that we are very close to the bottom. Will you save a little more if you wait it out further? Perhaps. But a practical look at current conditions suggests that there is a much greater upside on your new home purchase today than the possibility of declining value. This is particularly true for people who live in their homes and not rent them out for investment. Of course, prolonging a purchase also means missing out on the advantages of homeownership, better lifestyle offerings, etc."
Lennar's New York Division is currently marketing Plum Court in Poughquag, Sleight Farm Estates in Poughkeepsie, The Legends, Beekman Country Club in Hopewell Junction; Bridge Pointe in Newburgh, and The Estates of Briarcliff in Monroe.
Lennar also has multiple divisions based in New Jersey overseeing numerous condominium, townhome, single-family, Transit Village and active adult communities, making it one the most prolific homebuilders in the region. Under Mr. Rothman's leadership, the company's Northeast Region is well-positioned to continue that role for years to come.
Lennar is the second largest homebuilder in the nation, delivering 49,000 homes in 2006. The corporation was recognized as Fortune Magazine's "Most Admired Homebuilding Company in America" in 2003 and 2004.
For more information on Lennar's communities, visit http://www.LENNAR.com
Contact:
George M. Cahn
President
CAHN Communications
201-876-3100
###