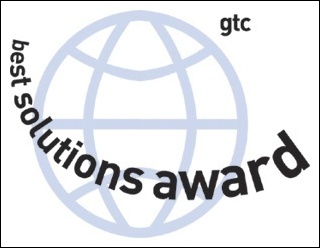 LenSec is honored to be selected for this prestigious award for the third consecutive year for our innovative video surveillance solutions
Ferndale, WA (PRWEB) January 25, 2007
GTC (http://www.govtech.net/gtc/index.php/GTCSouthwest2007), the most respected technology conference for state and local government selected LenSec's District-Wide Video Surveillance solution which was installed at Pharr San Juan Alamo Independent School District (PSJA) to increase safety and security. "LenSec is honored to be selected for this prestigious award for the third consecutive year for our innovative video surveillance solutions," states Keith Drummond (mailto:kdrummond@lensec.com?subject=GTC%20Best%20Solution%20Award), LenSec Chief Executive Officer. "This further validates that LenSec's focus on providing the industry's most robust IP-based video surveillance (http://www.lensec.com) solutions, along with maintaining the ease-of-use we have been known for, continues to resonate with experts and end-users alike."
"This award is intended to recognize industry leading technology solutions that are designed with the needs of State & Local government in mind," states Carolyn Price, Southwestern Regional Director, GTC. "LenSec once again has met and exceeded this and we are proud to present this award to them for the third straight year."
PSJA has over 28,000 students and is one of the largest independent school districts in the Texas Rio Grande Valley. School safety, a sanitary food service environment and security at each of its school cafeteria is one of the most important duties of PSJA Director for Child Nutrition Program, Imelda Palacios.
PSJA recently installed a video surveillance system with over 110 video cameras in the three high school campuses and in the transportation department. The next undertaking will install 110 additional video cameras in food service locations throughout the district. "Each campus will receive at least two video cameras to monitor food service employees, improve work habits, increase work productivity, promote school safety in the work place, safeguard inventory and reduce equipment abuse," says Imelda Palacios. LenSec's solution will allow Director Palacios to monitor each of her cafeterias from her desktop either at the office or at home.
"The new Roll Over viewing technology from LenSec greatly reduces the time it takes to tour the campus visually with the video surveillance system," states Superintendent Arturo Guajardo. "The LenSec Box Search feature shortens archive search time by placing a virtual box around the area of concern and only searching that area. For example, if purse was stolen in the cafeteria during lunch an administrator would draw a box around the area where the purse was last seen, click the search button, and find the last person who was in the area, all in a matter of seconds," states Principal Rene Ramirez of PSJA High School.
LenSec has installed the video surveillance system in the secondary schools. As the 2nd largest school district in Region One, PSJA is poised to increase school safety and security throughout the district and surrounding areas. With 225 video cameras proposed to cover areas of concern, muster areas, and exterior entrances, PSJA has one of the largest school IP-based video surveillance systems in Texas. The system employs interior and exterior fixed video cameras as well as day/night, pan-tilt-zoom cameras for nighttime viewing of the campuses.
LenSec's video surveillance solutions are based on non-proprietary, open standards, and utilize off-the-shelf, enterprise-class, best-in-breed hardware including network video cameras from Axis Communications.
About LenSec
Based in Houston, Texas, LenSec (http://www.lensec.com) provides Enterprise-Wide Video Surveillance solutions to Federal, State, Local and Education clients that allow more effective remote management of facilities and enable instant, real-time collaboration with third-party agencies during an incident. For more information on LenSec's video surveillance solutions please visit: http://www.lensec.com
Optimized by Newsforce