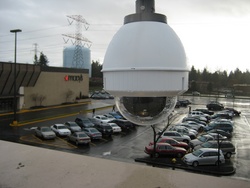 There are many local government agencies that are in need of IP video surveillance solutions, and it is clear that LenSec is well positioned to provide the industry's foremost solutions to these agencies
HOUSTON (PRWEB) March 28, 2008
"Lisa's impressive background makes her an ideal addition to our team," said Keith Drummond, LenSec Chief Executive Officer. "Lisa brings a wealth of experience in providing technology solutions for local government. In addition, her outstanding track record and enthusiasm for business challenges and team-based success will serve her well here at LenSec."
Polk comes to LenSec from Motorola, where she was their #1 ranked wireless broadband sales representative in the United States, focusing on city-wide, public safety networks. Lisa's industry experience also includes positions with Nortel Networks and Verizon.
Lisa graduated from the University of North Texas with a bachelor's degree in marketing. She is based in the Dallas, Texas area.
"There are many local government agencies that are in need of IP video surveillance solutions, and it is clear that LenSec is well positioned to provide the industry's foremost solutions to these agencies," said Polk. "I am looking forward to applying my experience to help the company meet its goals and target municipal leaders that aspire to provide enhanced safety and security for their local communities."
About LenSec
LenSec is a premier provider of IP-based video surveillance solutions to local government and educational institutions across the United States. With over 3,000 installations in 30 states nationwide, LenSec offers complete turnkey surveillance solutions to manage personnel and facilities at any location by integrating cameras, access control and other security and operational applications. For more information on LenSec's IP-based video surveillance solutions, visit http://www.lensec.com.