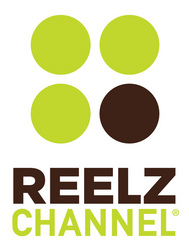 Albuquerque, NM (Vocus) March 10, 2010
REELZCHANNEL - TV About Movies® announced today America's top two movie experts Leonard Maltin and Richard Roeper to appear together for the first time on Hollywood Dailies at 7pm and 10pm ET/PT on March 10, 2010.
Maltin and Roeper will discuss the future of movie making with 3-D technology. Movie fans await several big 3-D titles in 2010 including "Clash of the Titans," "Toy Story 3," and "Tron: Legacy," but Maltin and Roeper will ask:
Is 3-D making our movie experience better?
REELZCHANNEL—TV About Movies® delivers daily entertainment-based content from full movie trailers and celebrity interviews to the first-ever movie soundtrack show. For a complete list of programs and to find where you can watch REELZCHANNEL in your area, visit us online at http://www.reelzchannel.com
REELZCHANNEL reaches 49 million homes nationwide on DirecTV (channel 238), DISH Network (channel 299) and cable. In 2009, Nielsen recognized REELZCHANNEL as one of the top ten fastest growing networks in the nation. Owned by Hubbard Media Group, REELZCHANNEL is headquartered in Albuquerque, N.M.
For more information, please contact us on the REELZCHANNEL Media Line
877- REELZTV (733-5988) / pr(at)reelzchannel(dot)com
# # #