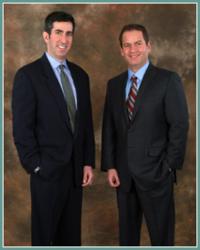 We are committed to providing bike collision victims with the support they need and deserve.
Princeton, New Jersey (PRWEB) February 24, 2012
New Jersey residents fall victim to the negligence and recklessness of others every day. One of the most common and most dangerous types of accidents which are caused by the negligence of others is bicycle accidents. Bike crash victims often suffer serious injuries that take a devastating toll on their lives, financially, emotionally, and physically. The experienced bike accident attorneys in New Jersey at Lependorf & Silverstein have seen, first-hand, the hardships inflicted on bicyclists as the result of traffic accidents. We are committed to providing bike collision victims with the support they need and deserve. With this in mind, Lependorf & Silverstein offers the new online Bicycle Accident Resource Center to communities throughout New Jersey.
Providing Accessible, Valuable Information
The New Jersey Bicycle Accident Resource Center at http://www.lependorf.com/bicycle-accident.shtml was created with one purpose: To provide New Jersey residents with a comprehensive and, most importantly, useful source of bicycle and bicycle accident-related information that can help them make an informed decision concerning their own specific situation. The resource center includes a variety of informational pages, such as:

Bike Accident Injuries;
Bicycle Accident Head Injury;
Bicycle Accident Bone Fractures;
Bicycle Accident Spinal Cord Injury;
Bike Accident Statistics;
Bicycle Law;
Bike Accident FAQs;
Bike/Bike Part Recalls;
Child Bicycle Accident Victims;
Choosing a Bike Accident Attorney; and
What to Do after a Bike Accident.
Holding Negligent Parties Responsible
There are many forms of negligence that could lead to an injury bicycle accident. It may be a defective bicycle part or a hazardous road condition, but the most common form of negligence that causes injury to bicycle riders in New Jersey is that of motor vehicle drivers. Motorists who are distracted, inattentive, under the influence of alcohol or drugs, speeding, or otherwise negligent or reckless are the reason for the majority of bike accidents in New Jersey and must be held accountable for the harm they cause others to suffer. A negligent motorist may be held liable in civil court for a victim's losses, such as medical costs, lost time and wages from work, rehabilitation expenses, lower quality of life, pain and suffering, and other losses and damages.
Committed to Obtaining Justice
The Princeton personal injury law firm of Lependorf & Silverstein is dedicated to providing their clients with the smart and aggressive legal representation they need in order to obtain the financial compensation they deserve. The firm supports its community in many different areas of personal injury law, including, but not limited to: vehicle accidents, workplace injuries, bicycle accidents, burn injuries, slip and fall accidents, and premises liability. Gabriel Lependorf and David Silverstein are committed to giving each and every client the effective representation and personal attention they deserve.
###