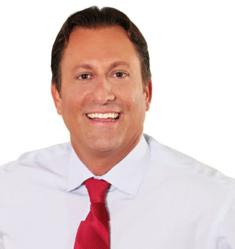 Working together we can make a bigger difference in the lives of those in need...
Phoenix, AZ (PRWEB) April 29, 2013
The Arizona non-profit organization Lerner and Rowe Gives Back is a proud sponsor of the 20th annual Glendale Kiwanis Children's Golf Tournament. The benefit golf tourney takes place on May 3, 2013 at The Pointe Golf Club on Lookout Mountain at 1:00 p.m. All proceeds of the golf tournament will go directly back to the community to assist local underprivileged youth by providing school book donations, clothing shopping sprees, scholarships for junior and high school students and meals for families during the holidays.
"The Kiwanis Club and Lerner and Rowe Gives Back share the same belief - collectively through a network approach, organizations can make a bigger difference in the lives of those in need than they can just on their own," said Kevin Rowe, Personal Injury Attorney and Founder of Lerner and Rowe Gives Back. "We are proud to support their fundraising efforts to help benefit the youth in our community."
Registration and lunch start at 11:30 a.m. Awards, prize raffle and silent action are to follow the golf tournament. The cost to golf is $100 per person (price includes lunch) or sponsorship opportunities are available at $125 per hole. For sponsorship information and registration, contact Yvonne Knaack at (623) 937-3311.
About Kiwanis Club of Glendale
Kiwanis is a global organization of volunteers dedicated to changing the world one child, one community at a time. They actively provided leadership mentorships to disadvantaged youth, build playgrounds, raise funds for pediatric research, feed the hungry, find shelter for the homeless, and much more. No problem is too big or too small. They believe that by working together their members achieve more than what one person can accomplish alone. Visit http://www.KiwanisClubOfGlendale.com for more information, or call (623) 937-3311.
About Lerner and Rowe Gives Back
Lerner and Rowe Gives Back is a nonprofit organization founded by Kevin Rowe, managing partner of Lerner and Rowe Injury Attorney, P.C., and Lerner and Rowe Law Group. The organization believes in paying forward the law firm's achievements and successes by assisting other community organizations that serve children and families struggling from economic occurrences. Organizations they work with advocate for the improvement of children facing poverty, illness, disease and other areas of need. In addition to children in need, they support groups that touch the lives of the hungry, homeless, sick and abused, and even our four-legged friends. For more details about their nonprofit organization visit LernerandRoweGivesBack.com.
For more details about the law firms visit lernerandrowe.com or lernerandrowelawgroup.com. For current updates, follow them on Twitter (twitter.com/lernerandrowe) or Facebook (facebook.com/LernerandRowe).
###