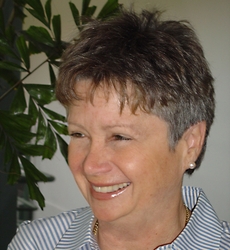 changing all our lives for the better
San Francisco, CA (PRWEB) January 29, 2009
Along with such technology pioneers as the founders of Google, YouTube and biotech giant Genentech, a leading San Francisco-based magazine has named Sherron Mills, founder and director of Pacific Reproductive Services Sperm Bank and Fertility Center, one of 24 outstanding Bay Area innovators in its current issue.
Lauding everyone on the list for "changing all our lives for the better," The editors of 7x7 magazine commented that Mills - who founded Pacific Reproductive Services in 1984 specifically to serve lesbian couples and single women at a time when sperm banks focused only on heterosexual, infertile couples - has helped thousands of women throughout the country "create the families they've longed for."
A Pioneering Focus On Finding "Willing To Be Known" Sperm Donors
The magazine also highlighted Mills' strong commitment to identify "willing to be known" sperm donors who would agree to meet a child at least once when he or she reached 18, should the child request it. In taking this revolutionary step to serve the special needs of her clients at a time when the vast majority of sperm donors were anonymous - which was not only acceptable but preferred by most straight couples, a trend that continues today - the 7x7 editors commented Mills "changed the face of sperm donation."
The magazine also noted that Mills' commitment to the challenges of the recruiting process required to find men who contractually agree to a meet a child has resulted in Pacific Reproductive Services now having "the country's biggest list of donors of willing to be known sperm donors."
Giving A Child The Option Of Learning More
Although Pacific Reproductive Services has also consistently provided a diverse selection of anonymous sperm donors to its clients, Mills says she is particularly gratified that "many of the children we help bring into the world have the option to learn more about their full biological lineage."
"After 25 years providing sperm bank and insemination services, we now have many young people coming of age whose mothers selected donors who are willing to meet their children in the future," Mills comments. "Of those situations we are aware of in which a child has chosen to make contact, it seems to have been an almost universally positive experience on both sides, whether or not it resulted in an ongoing relationship. But certainly not all young people have shown an interest in contacting their donors, at least not yet. They may at some point in their lives. But the main thing for their mothers, and for me, is that they have that option available to them."
Pacific Reproductive Services ships sperm nationwide and also provides insemination services at its medical offices in San Francisco and Pasadena, California.
# # #