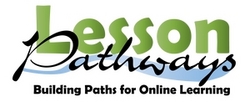 As far as I can tell, this is the most ambitious web 2.0 elementary curriculum and educational planning project ever
McLean, VA (PRWEB) August 18, 2009
Following overwhelmingly positive beta tester feedback, LessonPathways.com announces the release of their new curriculum website, http://www.LessonPathways.com. The online curriculum, the first of its kind, was created by organizing online educational resources into yearly plans of study. Because all of the resources are pre-screened for quality, safety, and age-appropriateness, parents can offer their children a homeschool curriculum that makes use of a vast number of Internet resources, without excessive research and planning time.
The Internet provides an abundance of educational resources that are effective for homeschooling. However, finding appropriate resources and organizing them into a teaching plan can become an overwhelming task.
"We all know there is a sea of excellent free content sloshing around the Internet. However, the time it takes to find specific lessons and plan how to use them every day for every child in the family is impractical for many parents. We have put the best of that material into a typical curriculum format that can be used to teach the core subject areas of Language Arts, Math, Science and History," said Richard Rasmus, founder of LessonPathways.com.
Lesson Pathways has eliminated the majority of this work by creating ready-to-teach topic units, or "Pathways" based on online educational resources. Parents simply choose which Pathways they would like to assign their student, add the Pathways to the student Planner, and begin teaching immediately.
Rasmus said he was confident that the product would be well-received, even before the positive beta testing feedback, because the service was developed by the primary customer base itself, parents who educate their children from home.
The Lesson Pathways team consists of homeschooling parents across the United States and Canada, working virtually from their homes. These parents represent a wide variety of homeschoolers, with various teaching philosophies; levels of homeschooling experience; gifted/special needs children; multiple age groups, and various family sizes. The team makes extensive use of remote collaborative tools such as online conference calling, chat applications, collaborative documents, and wikis to achieve their common goal.
Although LessonPathways.com was initially developed with homeschoolers in mind, it is proving to be very useful for parents who want to supplement the curriculum their child is using in a traditional classroom setting. The product has also received praise from classroom teachers, who are considering using the tools in their classrooms.
"As far as I can tell, this is the most ambitious web 2.0 elementary curriculum and educational planning project ever," Rasmus said.
LessonPathways.com has developed an innovative introductory pricing approach, making the service inexpensive and virtually risk-free. One month of service is available to first-time buyers for the exceptional price of $1.
"We wanted to make it quick, easy and inexpensive for parents to fully evaluate the curriculum and planning tool, so we are making the entire product available for the first month for only $1," Rasmus said.
For a limited time, up to two years' of service can be purchased at a rate of $2 per month. The $2/month price will only be available during a one-week charter subscription period beginning Tuesday August 18 and ending at the end of the day Monday August 24, 2009. After that, the charter subscription rate will increase to $3 per month the following week, and so on, until the price reaches regular subscription rates, which range from $9.95 to $14.95 per month per family.
"Even at our regular rates, our service represents an excellent value relative to the competition, as we provide a complete curriculum and planning tool that covers all the core subject areas and can be used by every child in the family," Rasmus said. "Moreover, we are already developing content for grades 4 and higher. Our subscribers will receive these content updates at no additional cost."
Those who feel they can't afford even the low introductory rates offered by LessonPathways.com will be able to take advantage of the free content available on the site. Every week, a new set of topic unit Pathways for each subject and each grade level will be available. A family interested in following the default course of study will be able to do so, at no cost, for the entire school year.
The initial feedback from early adopters of LessonPathways.com has been overwhelmingly positive.
"This is something that ALL homeschoolers should want to invest in. I am in total awe at how much information is put into each pathway. No book could ever contain all the info that Lesson Pathways has put together. This is, by far the most comprehensive curriculum/program that I have ever seen. And for the price, you couldn't beat it!" - Dana Carroll, The Homeschool Mommy Blog Talk Radio
"Love the site and can't believe how organized it is. I plan on using it a lot. Working with 7 year old gal with Asperger's here. The more I look thru the site the more I love it...its like having the whole web of educational resources organized in one place! For that I thank you!! " - Barbara D., near Green Bay, WI
"Thanks so much... I'm passing this on to all my homeschool friends. I am loving what I'm seeing so far." - Cara J., New Orleans, LA
"I've only known about Lesson Pathways for a few hours and I already love it! Finally, the exact curriculum I wanted with the same type of activities and resources, but it's already been pulled together for me! Thanks! " - Stacy J., NE Ohio
"I have been searching high and low for ideas without having to buy a "boxed" curriculum. So far I am liking what I am seeing." - Kimberly C.
"I am REALLY loving this site!! Thank you!! I am so excited about all there is to offer!!"- Gabriele, Raleigh, NC
About Lesson Pathways
For additional information about http://www.LessonPathways.com and the testimonials cited, please contact Nadia Khan, Press Assistant at 571-248-1338, or Richard (at) LessonPathways (dot) com.
###