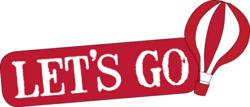 London is a Mecca for pride festivals. The calendar of events is measured in weeks, not days, and it's jam-packed with fun.
Cambridge, MA (PRWEB) June 22, 2011
In honor of National Pride Month, Let's Go Travel Guides recently released in-depth travel content specifically devoted to gay, lesbian, bisexual, and transgender (GLBT) travelers. This content is available now on the Let's Go website. Let's Go is also offering readers a list of their picks for the best of European gay pride celebrations from Amsterdam to Rome.
The following list will help travelers decide what European pride festivals they won't want to miss this summer:
1. Amsterdam
The Red Light District doesn't hold a candle to the debauchery that is the Amsterdam Pride Festival. G, L, B, T, whatever you are, there's a party going on during the festival that celebrates every person flying under the rainbow flag. The fun doesn't start until the first week of August, so it's the perfect way to wrap-up a summer spent traveling through Europe.
2. Madrid
Leave it to the Spain to have a pre-pride party, pride party, and a pride afterparty. Infinita Gay Week starts toward the end of June with dance parties at all of Madrid's hottest clubs. Pride proper is July 1st thru July 3rd, and features the festive parade, ending with after-parties that rage well into the next day. Most partygoers indulge in an extended siesta to recover.
3. Berlin
Stolz ist höchste. Pride is supreme—that's the feeling anyone traveling to Berlin might have if visiting during the second half of June. It can be a zoo (quite literally, as Zoo Berlin hosts a gay night with a swing dance party during the event). In addition, the Schöneberg district doesn't disappoint with dancing in the streets throughout the festival.
4. Rome
With scores of GLBT fans, it only seems fitting that Lady Gaga performed at the closing ceremonies for Rome Pride. Rome has a complicated history with gay rights (it's proximity to the Vatican doesn't help), but things are becoming more and more liberal. Gaga's performance came at the end of a week of club parties and parades.
5. London
Last on this list, but not in our hearts, London is a Mecca for pride festivals. The calendar of events is measured in weeks, not days, and it's jam-packed with fun. This year, Soho will come alive with an open-air dance floor, and in 2012, London will host the third World Pride event just before the Olympic Games held July 27th thru Aug 12th.
For more information, tips, and advice on GLBT travel, visit the Let's Go website.
About Let's Go, Inc.
Let's Go publishes the world's favorite student travel guides written entirely by college undergraduates. With pen and notebook in hand, and a few changes of underwear stuffed in their backpacks, Let's Go student researchers go across continents, through time zones, and above expectations to seek out the best travel experiences. Let's Go has been on the road for 50 years and counting; and on a mission to provide readers with sharp, fresh coverage and socially responsible opportunities to go beyond tourism.
###