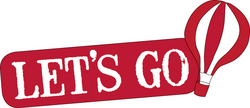 One man's debt crisis is another man's favorable exchange rate.
Cambridge, MA (Vocus) July 21, 2010
It's official—after several years of penny-pinching, staycations, and a weak dollar, travelers are ready to start exploring the world again. To help travelers get back in the game, Let's Go Travel Guides has compiled a list of its top summer travel destinations for student travelers looking to splurge a little or save. The following destinations include:
10. National Parks
National parks, in the U.S. and abroad, get big thumbs up as a staycation alternative. Cheap, often relatively close, and undeniably beautiful, national parks around the country—and the world—offer unique opportunities for the budget traveler. Campsites run for less per night than hotel rooms, s'mores cost a fraction of restaurant fare, and aside from modest park entry fees, mountains and trees tend to be pretty easy on the wallet.
9. Dublin
With a recent slowdown in economic growth and the weakening of the euro, Dublin is an increasingly budget-friendly travel hotspot. Despite its increasingly cosmopolitan reputation, modern Dublin still has the quirky flavor of a large town busily engaged in neighborhood pursuits. The city's distinctive neighborhoods, significant student population, blossoming art and theater scenes, and an ever-thriving pub culture help Dublin retain its youthful Guinness-fueled jaunt.
8. Buenos Aires
Buenos Aires, or "fresh air", is quickly becoming one of the most popular cities for study abroad in Latin America. Student travelers are bound to meet young people from every corner of the world, not to mention locals who grill until midnight and regard a night out that ends at 4am as a weak attempt. From the Recoleta (think the Upper East Side with a pinch of Paris) to Boca (canary-yellow townhouses that empty out for rowdy soccer matches every night), Buenos Aires isn't just a city of tango and opera anymore. Argentina's capital is like a European city at Latin American prices, with easy access to world-class skiing, wine, and beaches.
7. Paris
Intemperance? Gluttony? Sex addiction? Ballet? There isn't a vice that hasn't been indulged in by previous generations in Paris. Steeped in history and allusions right down to its sewers, Paris weaves a spell in stone and sunlight. With the euro weaker than it's been in years, travel in the City of Light, though still expensive, is cheaper than it was a year ago. The saying: "One man's debt crisis is another man's favorable exchange rate." is spot-on when talking about travel to Paris.
6. Thailand
With a unique mix of tiny islands and bustling cities like Bangkok, Thailand offers a truly unique—and affordable—getaway. With a little guidance, it's easy to find safe, cheap, and comfy beds after a long day of elephant riding or bowing before glittering golden Buddha statues. The flight to the "Land of Smiles" may be expensive, but once there, a thriving backpacking scene and inexpensive food and lodging make Thailand a budget-travel paradise for students.
5. Costa Rica and Nicaragua
From middle-aged cannabis enthusiasts to spring-breaking co-eds, budget travelers of every age seem to appreciate the wonders of Costa Rica. Stable politics and a top-notch tourist infrastructure have made it Central America's tourist hotspot since the 1970s. Cheaper, less touristed, and with its political troubles behind it, Nicaragua is poised to give its neighbor to the south a run for its colones—or córdobas, depending on which side of the Rio San Juan travelers stay.
4. Barcelona and Madrid
Barcelona and Madrid have a longstanding rivalry. Whether it's a question of Castilian vs. Catalan, Villanueva vs. Gaudí, or Real Madrid vs. FC Barcelona, it's hard to choose between Spain's two largest cities—and it's a good thing travelers don't have to. Though decidedly different, both cities have their fair share of clubs open until 6am, scrumptious tapas, and some of the best student discounts around.
3. Istanbul
This list wouldn't be complete without mention of a city as famous for its baths as it is for its religious buildings. Whether it's going by Byzantium, Constantinople, or Istanbul, this bi-continental city has enough personalities to keep any traveler on their toes. Layered with history, teeming with diverse cultural attractions, and unabashedly forward-thinking, Turkey's largest city is one of the most dynamic cities in Europe—and Asia.
2. Budapest
Budapest is one of Europe's new capitals of cool. It's a city in flux, so whether traveling here for a week, or a semester, prepare for a brush with the edge of art, film, music, and student life. Luckily, there are still comfortable, affordable accommodations—in districts that many tourists haven't heard of yet—and undiscovered hole-in-the-wall spots to feed travelers cravings for goulash. What's more, this city on the Danube offers a perfect cosmopolitan launching pad into the untapped country of Central and Eastern Europe.
1. Morocco
Relatively inexpensive, easily accessible from Europe, and with a healthy blend of established traveling community and off-the-beaten-path opportunities, Morocco is Let's Go's number-one summer travel destination. This hazy spit of land across the Strait of Gibraltar is only 13km away from Europe, but feels worlds apart. Filled with Arab, African, and European influences, unparalleled raw beauty, lush valleys, enormous desert dunes, ancient imperial cities, and North Africa's highest mountains, it's the perfect place for a truly unique and diverse summer vacation.
About Let's Go, Inc.
Let's Go publishes the world's favorite student travel guides written entirely by college undergraduates. With pen and notebook in hand, and a few changes of underwear stuffed in their backpacks, Let's Go student researchers go across continents, through time zones, and above expectations to seek out the best travel experiences. Let's Go has been on the road for 50 years and counting; and is on a mission to provide readers with sharp, fresh coverage and socially responsible opportunities to go beyond tourism. Our website, http://www.letsgo.com, connects readers to our researchers—and to each other—with blogs, photos, and a customizable trip planner.
###